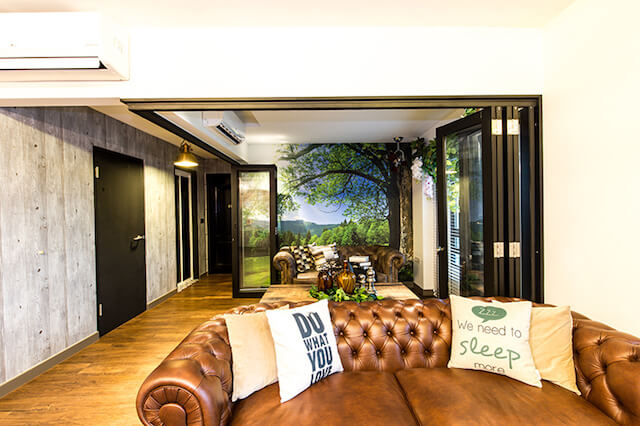 Top Interior Design Secrets And Hints To Transform Your Home
Are you looking for a quick, little and significant home pick up? Most designers use some popular tricks from luxury interior design in Singapore. You can also use them at minimal costs and effort. Sometimes, minimal things make the biggest impact. It can be the placement of the mirror, a lamp or even painting. Do you intend to brighten a room or add some spice to your living space? Here are some great luxury interior design tips that can inspire you.
Make your room larger by painting with a lighter color
A room with small size, huge windows, light-colored walls and the incorporation of mirrors show natural light that pours in from the windows and doors. However, the use of mirrors does not only reflect the optical reflection of the space but it makes the room look larger than it is meant to be. This comes in handy when doing condominium interior design in Singapore as the condos are usually small living spaces. Secondly, darker colors tend to make the room smaller. The incorporation of abundant natural light and the positioning of the mirror adds a boxed-in feeling to it.
Add decorative mirrors to improve the lightening
Mirrors can also be used to increase the size of a small space. For larger rooms with a minimal amount of light, the mirror placed directly across the windows improves the lightening. The decorative mirrors can also be used in place of art to fill up the empty wall space that exists. Small or big mirrors add dimension and light to your space.
Mix up old, new, expensive and inexpensive patterns.
When engaging in a bedroom renovation, the most essential aspect of decorating a bedroom is to ensure that it reflects your lifestyle and personality. Addition of antique materials helps to tell an old story of the past. The modern bed that you loved so much and purchased tells a story about the past and present because they co-exist beautifully together. The same techniques apply to paintings. Some paintings should place together or apart in the same room. The combination of fabrics such as pillows and rugs of various colors can improve the texture and warmth of your living space.
Think of something more comfortable
Even if slipcovers get a bad rap, they still stand as magnificent things. They help to change the appearance of furniture and explain the nature of seasons. After removing the coverings, they make the furniture more attractive without worrying about spilling on your furniture. The slipcovers are perfect for rooms used by children. Couches covered by white slip provides the air of comfortable and casual elegance.
Wicker baskets
Wicker baskets help to add storage in any room economically and attractively. It can be used to store and show books, magazines, toys, architectural and even towels. After placing a couple of small wicker baskets on your kitchen countertops, it may also be used to store vegetables.
What inspires you? Are you still confused about the options to consider?  Do you cherish a luxury interior design and home renovation service? Do you want to utilize your money efficiently? It is never too late to contact us.