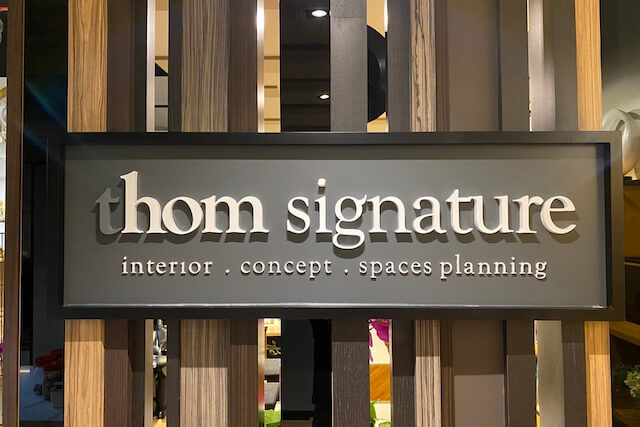 A Milestone Feat: Thom Signature Celebrates 15 Years In Business
Thom Signature achieves an exciting milestone as the year 2020 starts, celebrating 15 years in business in the interior design industry. For more than a decade, our interior design firm has taken part in residential and commercial projects to transform them into beautifully crafted spaces with innovative design solutions. Aside from keeping up with industry updates, we combine our experience and expertise to tailor stylish, luxury interior designs to fit a wide variety of client requirements.
The journey since 2005
Thom Signature began in 2005, specializing in various design services across different types of properties, namely: HDBs, condos, landed houses and commercial sites. Across the years, we have garnered a privileged client portfolio of more than 30 Multinational Corporations (MNCs) including an impressive number of acclaimed projects across Singapore. Eventually, we made a name for ourselves as one of the leading interior design companies in the country.
From space planning to idea conceptualization, our team of innovative interior designers and planners are also involved in carpentry works to customize an interior that's visually appealing and functional.
Relied by home and property owners
We take pride in being a HDB licensed renovation contractor to ensure works are carried out correctly and do not affect the structural integrity of HDB flats. Not every firm carries this title – it involves a stringent screening process that enable us to carry out renovation works in HDBs legally and in accordance to HDB's renovation requirements.
This is different than interior design firms that are not HDB-registered under this scheme, which means they outsource the manual work to licensed sub-contractors who will execute the renovations. As we are registered with this licensing scheme, it provides a peace of mind to homeowners knowing everything is handled under one company, especially when any hiccups arise.
Providing quality and trusted services
Our accreditations include RCMA, bizSAFE and BCA-registered contractor. Being a member of the Singapore Renovation Contractors and Material Suppliers Association (RMCA) allows us to participate in an exchange of best practices and industry updates within the interior design and construction industry, while ensuring standards are met. We are approved and registered by the Building and Construction Authority (BCA) of Singapore, and proudly certified as a bizSAFE level 3 company.
Being accredited reflects our level of professionalism and commitment to achieve and meet higher standards. This also means Thom Signature is not a company that will dissolve and close down overnight. With our dedication to deliver quality and trusted services, this helps clients to establish a sense of confidence in our firm – especially when the process of undertaking a renovation journey is often a stressful and costly one.
Looking ahead
Thom Signature will continue to serve an array of market segment in Singapore as we look eagerly towards the next chapter. Having achieving this milestone gives us a sense of accomplishment that will only drive us to be committed to continuous improvement in offering dynamic interior design solutions. We look forward to transforming more homes and commercial spaces in the years to come, with the same level of dedication and service that has come to define our business and reputation.