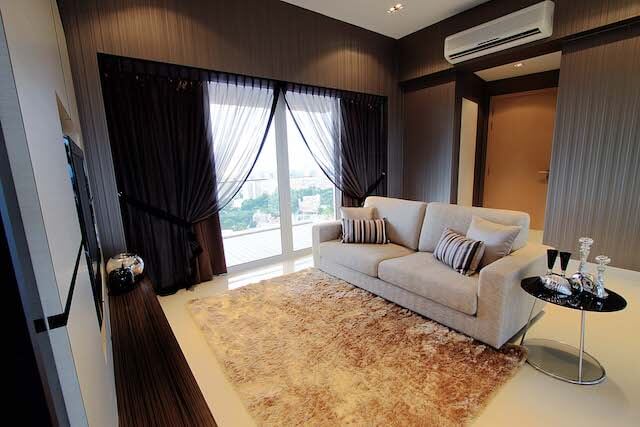 Renovate Your Home With The Best Interior Design Experts
Many interior design projects, both residential and commercial, going on in Singapore shows that getting a professionally done renovation for your home is highly possible.
Now, you need not bother with the technicalities of combining colours, textures, lighting and space to derive a perfect effect all by yourself. All you need to do is get in touch with a team of experts, discuss your ideas, and watch how your house gets magically transformed.
What the expert aims to achieve
The goal of a professionally done interior design is to create both functionality and aesthetics in a flawless and tasteful style. More so, the wishes of the clients must be observed and implemented in any design. The perfect interior designer would be thoroughly skilled in space planning and management, as well as understanding the exact renovation requirement for any individual project; whether it is condo interior design or landed property interior design in Singapore. 
Experts in Full Renovations, Partial Renovations, and overall designing for all buildings
For your place to transform into a warm and luxurious space that would stun guests, you deserve the hands of the best interior design consultancy in Singapore. As professionals, we have the essential skills needed to work on your building from scratch, creating a perfect home upon its completion.
You can also have a complete overhaul of old designs to create a tastefully renovated modern design. In doing this, no aspect of your interior spaces would be left out. There would be a massive turnaround or rearrangement of your flooring, surfaces, lighting, ceiling, furniture, décor, in a comprehensive renovation. This can be done for any interior space specified by the client.
Also, having a budget makes the task easier for both experts and clients. That is, you can present your available funds, weighing it vis-à-vis your renovation ideas. This would help the experts know the extent to which they can explore in creating your dream home. By this, you have no fear of an enormous bill at the end of the day.
Experts in Client Satisfaction and Approval
As a professional interior design consultancy, clients have the assurance of satisfaction of our services rendered, based on various positive reviews and endorsements from previous clients. Our standards are top-notch and prompt. Through the process of renovating or overall designing, clients will be carried along. This enables the clients to be fully assured that his/her wishes are being implemented.
Thus, it is clear that a perfect bedroom renovation in Singapore is affordable and just a click away. Get in touch today and enjoy a beautiful and creative experience.