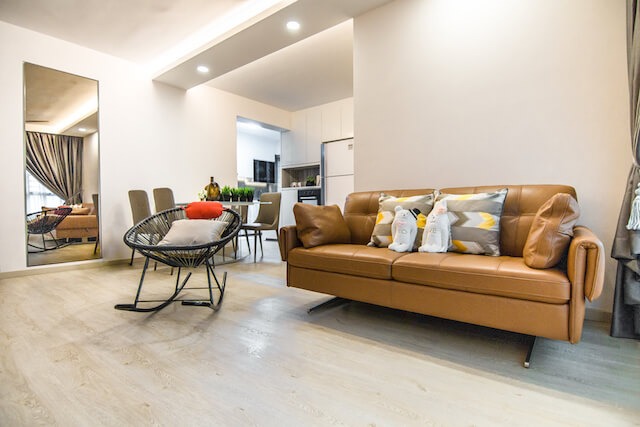 Explore Different 3D Interior Design Styles That You Can Use
Interior design has embraced 3D styles to create out of this world interior structures for many homeowners. This has taken the world by storm and Singapore has not been left behind. Interior designers are incorporating 3D features to enable clients to achieve their wildest imaginations for their living areas.
Here are a few 3D interior design styles and what makes them so unique below.
Industrial interior design style
This inspiration by 3D interior professionals will blow your mind away. It borrows industrialization settings and is beautifully crafted into your living space using key items.
These include metallic and wooden elements. Examples of metallic elements include pipes and surfaces moulded from metal.
Brick walls though very commonly used as wallpapers are in this case used in their natural form. Designers embrace what we would love to keep hidden at home using wallpaper and art or paint.
Farmhouse interior design style
Homeowners love modern and sophisticated home appearances that are thought to keep up with the times.
Any interior design consultancy in Singapore or the rest of the world would have come up with innovative ways to bring old farmhouse settings into modern housing.
The 3D styles embrace a comforting and laidback setting typical of rural living areas. It is quite simple to set up with or without the services of a professional designer.
Furniture unique to the country life is added, rocking or swinging chairs are also used along with cooler tones to create a simple and more 'homely' appearance.
Mid-century or modern 3D styles
3D professional interior designers have included modern styles that date back to the 1900s. Not many people love the old, rustic and country settings. If you do not prefer these types of style, then a mid-century style is something you could work with.
This type of interior design style has become common in Singapore as well. Some of the key features include the utilization of non-artificial objects and pieces of art, minimal decorations and simple furniture pieces.
Add all this together, and it gives an overall feel of a more natural home.
Urban modern styles for the interiors
Similar to mid-century interior design styles, 3D designers have created a more sophisticated yet simplistic modern interior style.
This style borrows some features from a modern 3D style and Bohemian style. This allows the homeowner to have a natural feel of in-house creativity accompanied by minimal décor features with smoothly finished concrete floors.
It is a comfortable yet subtle interior design for homeowners who love to blend a combination of different interior design styles, be it for their HDB or their next bedroom renovation project.
Conclusion
There are many interior designs made from 3D that homeowners can borrow from. What was just mentioned is but the tip of the iceberg.
Creativity is key here while factoring in comfort and ultimate satisfaction living in the home. Hire a professional 3D designer who understands what you need and the latest trends in the market, and are well versed in working with your house type if you're looking for a landed property interior design in Singapore for example.
Mark the beginning a fantastic redesigning journey for homeowners to revamp your abode!