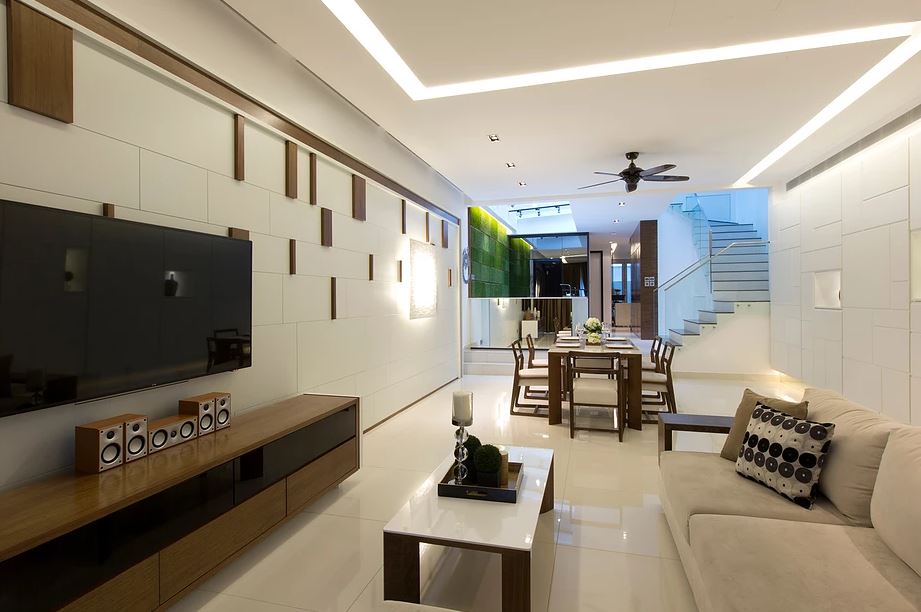 Design Considerations For Your Interior Designer, Part 2
Need more interior design Singapore considerations for your interior designer to look over when designing your home? Have a look at some more interior design Singapore preferences and considerations you as the client would provide your chosen interior designer with for designing the home you want:
Do you entertain guests?
If you are the sort of person who enjoys opening your home to guests on special occasions, the first thing to tell your chosen interior design Singapore professional is how many people are going to attending your soiree. This piece of information is most pertinent as your interior designer would have to account for the number of guests coming over to your home and how spacious it is to hold a certain number of people. If your designer sees it fit to include a few more embellishments to seat your projected number of guests, such as more benches out in the patio (if you have one) for instance, have them run it by you and if it fits in with your current aesthetic.
Cooking on the daily
If you're someone who loves to cook, be it for family and friends or maybe even for recreational purposes, you would want to ask your interior design Singapore contractor to help give you some tips for refurbishing your kitchen to suit your culinary needs. For instance, maximising space within the kitchen is important if you need to manoeuvre around while getting your pot and pans and various cutlery, or if you need ample space to store your cooking utensils you can have your interior design Singapore contractor build some extra cabinets or repurpose some of your existing cabinets to make space.
The type of materials you want
You might have a particular interior design Singapore scheme in mind for your home but you have no idea what would best suit your vision of that dream home in mind. What is important to note here is the kinds of materials you feel might be most visually and aesthetically striking, such as marble and wooden parquet flooring for the living room for example. Once you've provided your interior design Singapore contractor with the materials you have in mind, they will take over and come up with myriad concepts and design preferences that might just suit your own criteria and add something a little more special.
---
Interior Design Singapore:
For your customised interior design solutions, please contact
Thom Signature Interior Design
Address: 1 Irving Place, $05-06
The Commerze @ Irving
Singapore 369546
Tel: +65-6524-9677
Email: info@thomsignature.com.sg
H/T: Her World