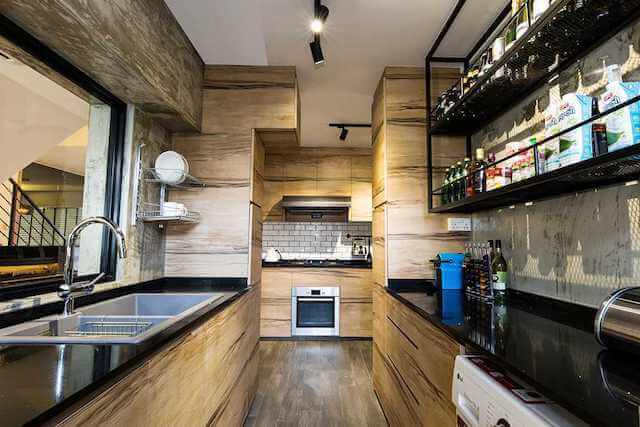 Critical Mistakes To Avoid When Renovating Your Kitchen
For many, the kitchen is the favourite area of the house. This is not a surprise because the kitchen is where all the good food is. It is also an area with positive sentiments where everyone in the family gets together to bond while enjoying their meals.
However, this would not be the case if the mistakes mentioned below are made. Read on to learn about the vital mistakes you should avoid when renovating your kitchen.
Is there space?
Many yearn for a beautiful kitchen with luxurious and hi-tech equipment. However, before we start splurging all the wants for our kitchen, we have first to consider how much space our kitchen has.
The situation we want to circumvent is buying all we want, like the latest refrigerator in the market and a big elegant microwave only to find out that there is not sufficient space for it. It would be such a loss since kitchen renovation costs can be fairly expensive. Hence, a good layout plan is vital before we proceed with the renovation.
Not seeking an expert
The kitchen is the part of a house that can be the most complicated to renovate. Therefore, it is advised to consult a skilled interior designer, especially one who has experience in the type of house you are living in.
For example, if you are living in a condo, you should seek an expert who specialises in condominium interior design in Singapore. Together with a plan in mind, an experienced interior designer can help you elevate and polish your idea, saving you from making costly mistakes.
Unsuitable design
It is natural to get carried away when looking at all the lavish kitchen designs in interior design catalogues. However, a question you must ask yourself is if this is a good fit for your lifestyle.
Angular table tops are a beautiful piece to have in your kitchen. However, if you have young children in your household, it could pose a safety hazard to the children running around. It would be a better idea to get a table top that has less sharp edges and perhaps from a material that does not stain easily.
Choosing the wrong flooring
Taking into consideration that the kitchen is the place we cook, the type of flooring we choose is crucial. However, this is a common aspect that is neglected or not given enough thought to.
The best choice of flooring for a kitchen should be one that is long-lasting, easy to clean and is anti-slip. One preferred option is hardwood flooring.
Lighting
Lighting in the kitchen is one aspect many pass to the electrician without giving much consideration. Having a well-lit kitchen will actually further accentuate its design. Poor lighting will provide less visibility, affecting one's task especially in cooking and cleaning in the kitchen.
Conclusion
Keeping these common mistakes in mind helps you to stay on track to getting the kitchen you want as well as save you from potential pricey mistakes. Contact our expert designers at Thom Signature to start planning for your ideal kitchen!