Yacht Day Out: Celebrating CNY 2020 & 15th Year In Business
It was a fun day out on the water for the team at Thom Signature! We spent the day on an elegant yacht, cruising from Sentosa Cove to St John Island, as we participated in games and activities to celebrate the Lunar New Year.
This sailboat is a real crowd-pleaser – we got to take in the cool, breezy waters of Singapore for several hours before ending the night with a stunning fireworks display.
We started with the tradition of Lo Hei – tossing the yu sheng for good fortune as we exchanged blessings and words of prosperity. As we celebrate and usher in the New Year, this special occasion also marks our 15th year in the industry.
It was a good opportunity to have everyone onboard participate in this festivity, in hopes of achieving better prospects and fortune in the year ahead.
Nothing beats good food and great company. We had catered dishes to fill up our tummies before proceeding with the rest of the planned activities for the day.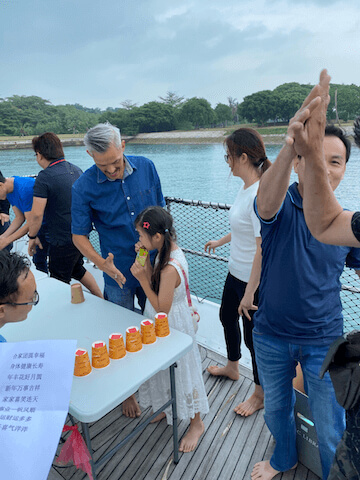 It's time for some fun and games! We started with this flip the cup game – as the name suggests, we have to attempt to flip each cup and make them all upright to form the correct auspicious phrase – fitting for CNY!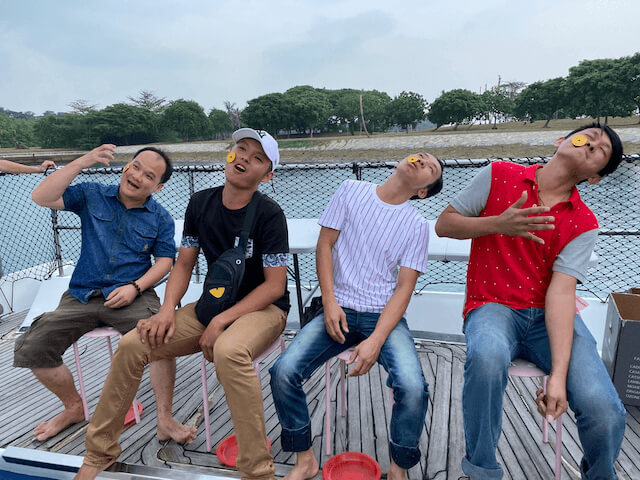 Another game we played is "face the gold coin". Each team has to place a gold coin on a team member's face and they will try to catch it with their mouth. This ensued plenty of laughter as the others stood to watch their team members doing all sorts of facial expressions to move the coin gradually and slowly to reach their mouth, without using their hands or any form of help.
After several game rounds, one team has emerged as the leading champion! Here are the smiling faces of the 1st prize winners!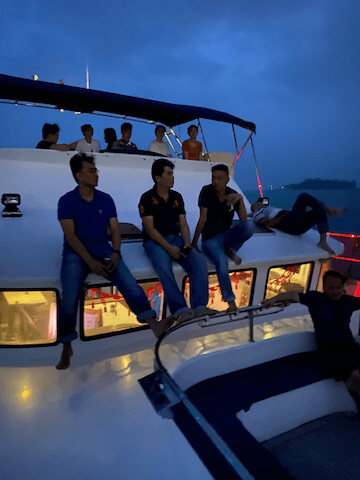 By late evening, it was time to relax and catch up with one another as the sun sets. And to end the day on an even special note, we made our last stop at Sentosa just in time to catch the fireworks display.
It was truly a memorable bonding time for us. After a well-deserved break, we are refreshed and ready to serve your luxury interior design needs!
At Thom Signature, we have been in the industry for 15 years, specializing in various design services across various properties. Get in touch with our interior design firm and build your dream home!
Wishing everyone a happy Chinese New Year!