Tips on Optimising Space for More than One
One of the most stressful considerations about designing a shared room is optimise the space to accommodate more than twice the furniture and storage. Thus, ease your worries and sharpen your resourcefulness as we share with you on how to maximise multi-functionality and comfort at the same time.
1. A general guideline to saving space would be to purchase streamlined furniture. Bunk beds are an excellent choice for those with kids old enough to handle the height. For an added bonus, get those with built in storage underneath. This efficiently maximises the space of the room.
2. Install two rods in the closet so that each child can have their own space to hang their clothes and prevent it from being jumbled with the other. Door and wall hooks are also a convenient option that maximises wall space.
3. Optimise bed storage by incorporating drawers or containers under the bed. Both rollaway drawers and storage chests with cushions are also a good alternative in hiding a load of toys and creating more space. A wall unit with drawers can also serve two purposes as a dresser and a desk.
4. Shelving is definitely the one of the first thoughts that comes to your mind when you think of storage. Shelving is extremely handy when it comes to storing books and toys and can be placed above dressers, desks, and even above the door.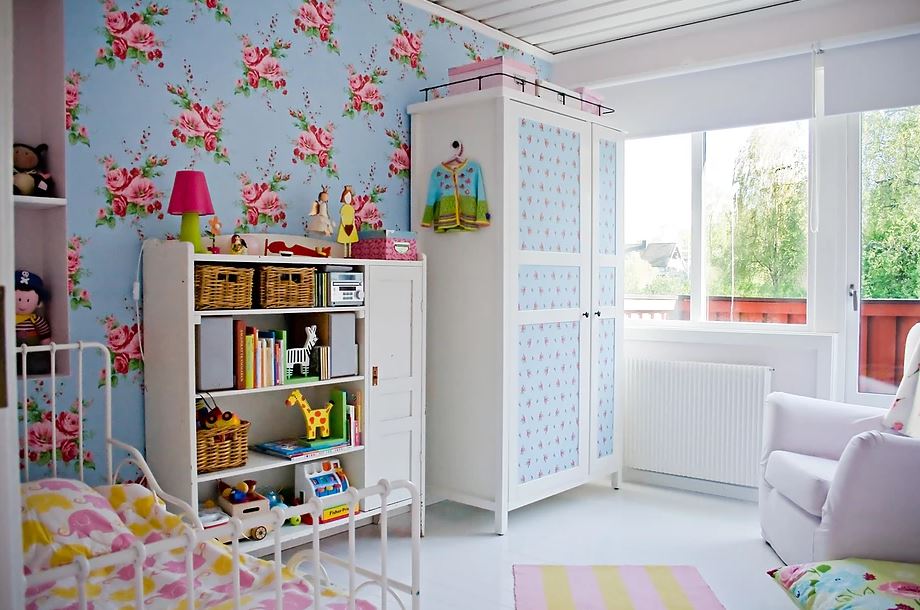 ---
Interior Design Singapore:
For your customised interior
design solutions, please contact
Thom Signature Interior Design
Address: 1 Irving Place, #05-06
The Commerze @ Irving
Singapore 369546
Tel: +65-6524-9677
Email: info@thomsignature.com.sg
H/T: Freshome