Review of Renovation For Hundred Palms
Thom Signature Reviews: Hundred Palms Condo Renovation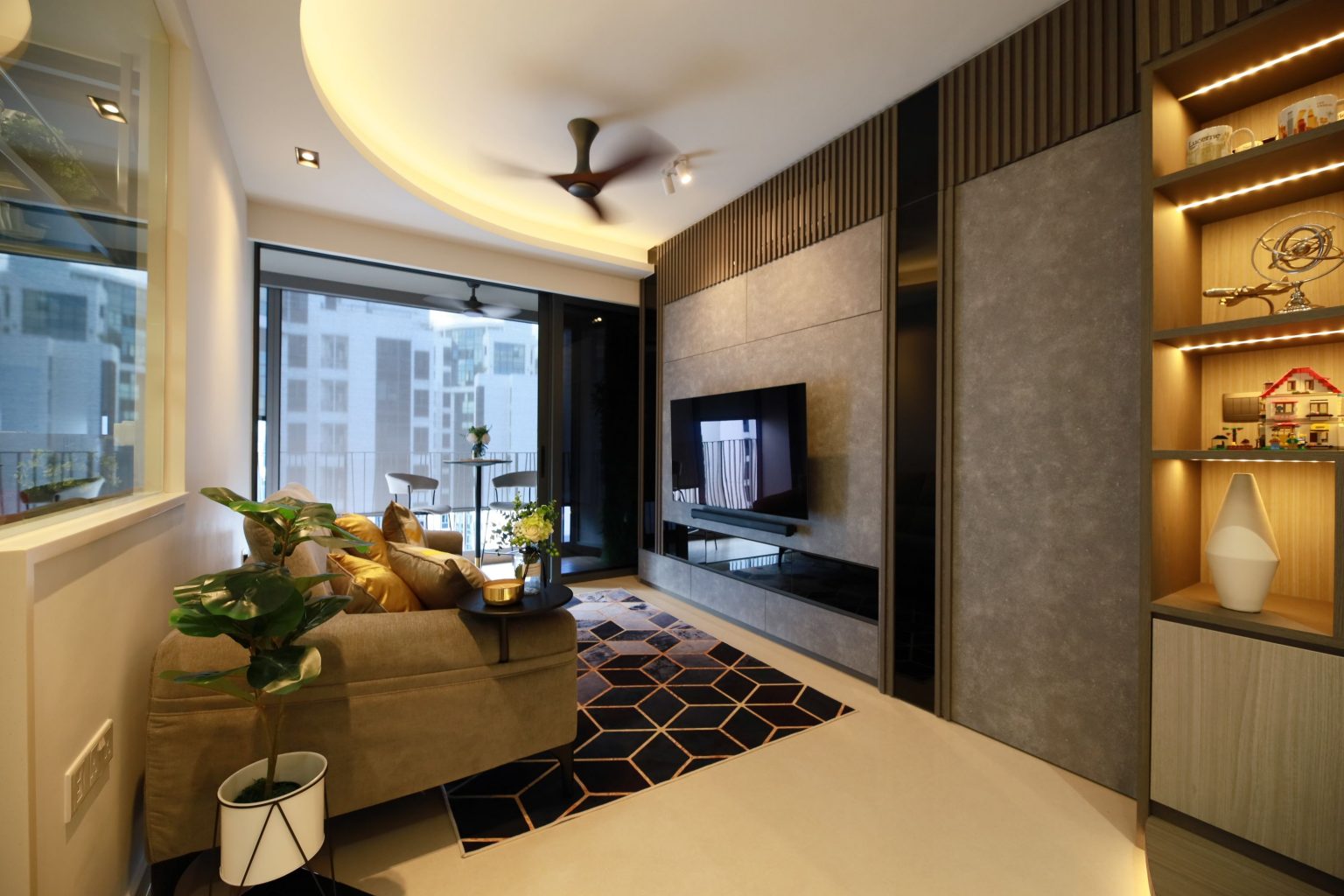 Project Description
The Hundred Palms condo renovation project was conducted for a family of 4: husband, wife and their 2 sons. The husband is a avid comic book collector, and with that in mind we decided to implement a few unique modifications.
Design approach
Thom Signature Reviews: For the Hundred Palms Condo project, we wanted to utilize a modern theme with lots of grey tones incorporated with darkwood so as to soften the effect of the grey and avoid a cold feel.
We had a monochromatic theme from the living room to the study, but tweaked it for the master bedroom with a cozier pestle brown and earthy colours.
Living Area: One of the first discussions that took place was to create a housing area for the large amount of comic books that the husband collects. After some discussion, we incorporated the storing area into a cabinet with double layer to multiply the capacity. This display is within the living area.
Master Bedroom: we built in an a dresser unit that doubles up as a bedside unit. Makeup can be done right next to the bed and it has a concealed door as well. There was also some thought put into the bed head feature, and we constructed a full height feature with cushion paddings for some comfort.
Study: The study continues the monochromatic theme and colouring scheme, while purposefully creating a cozy environment.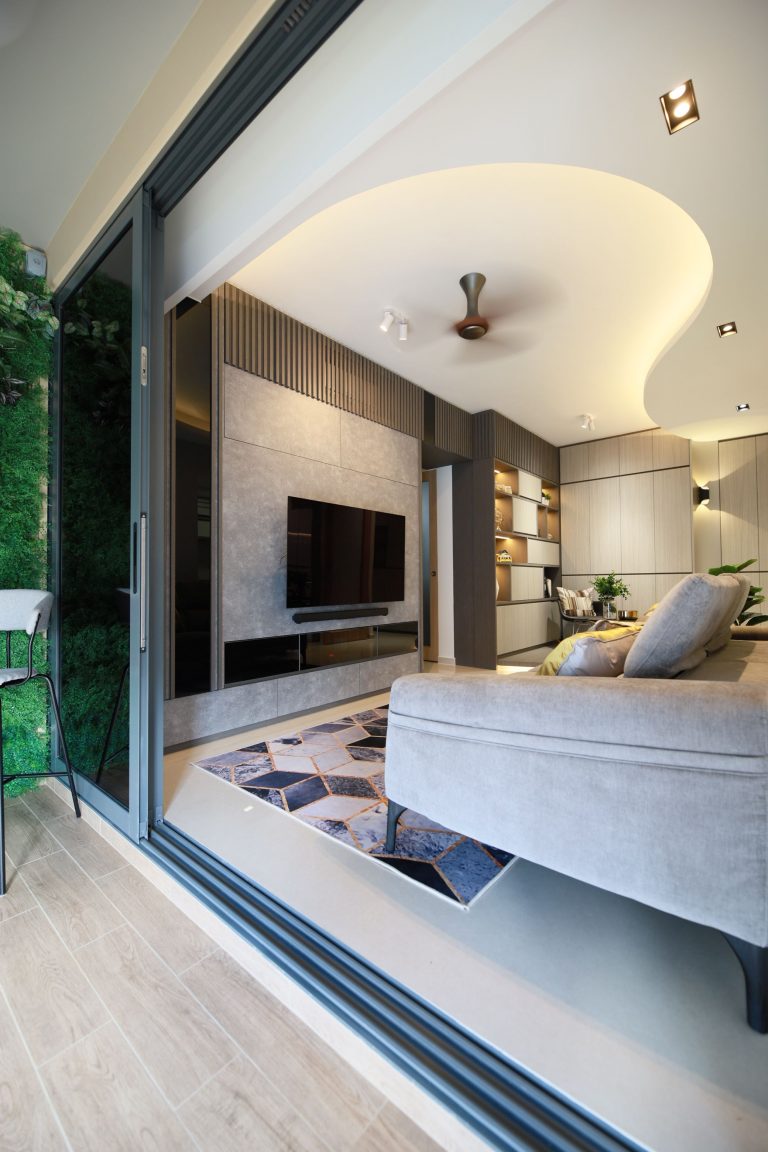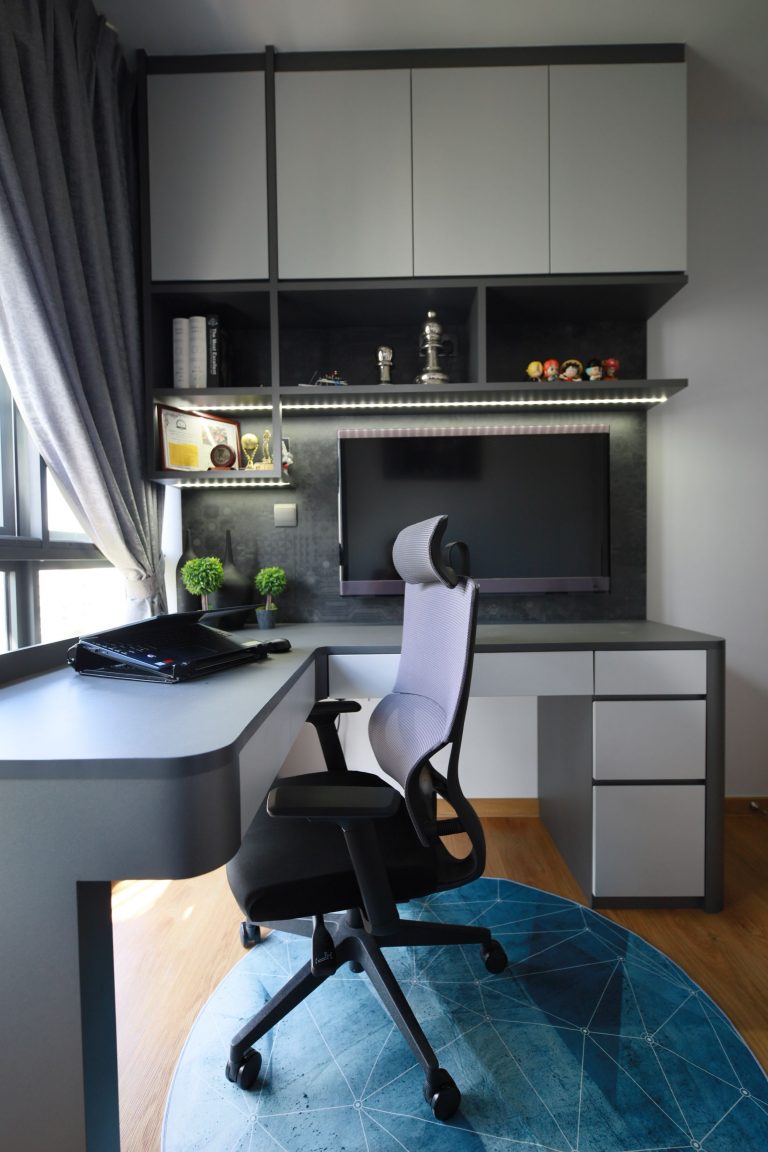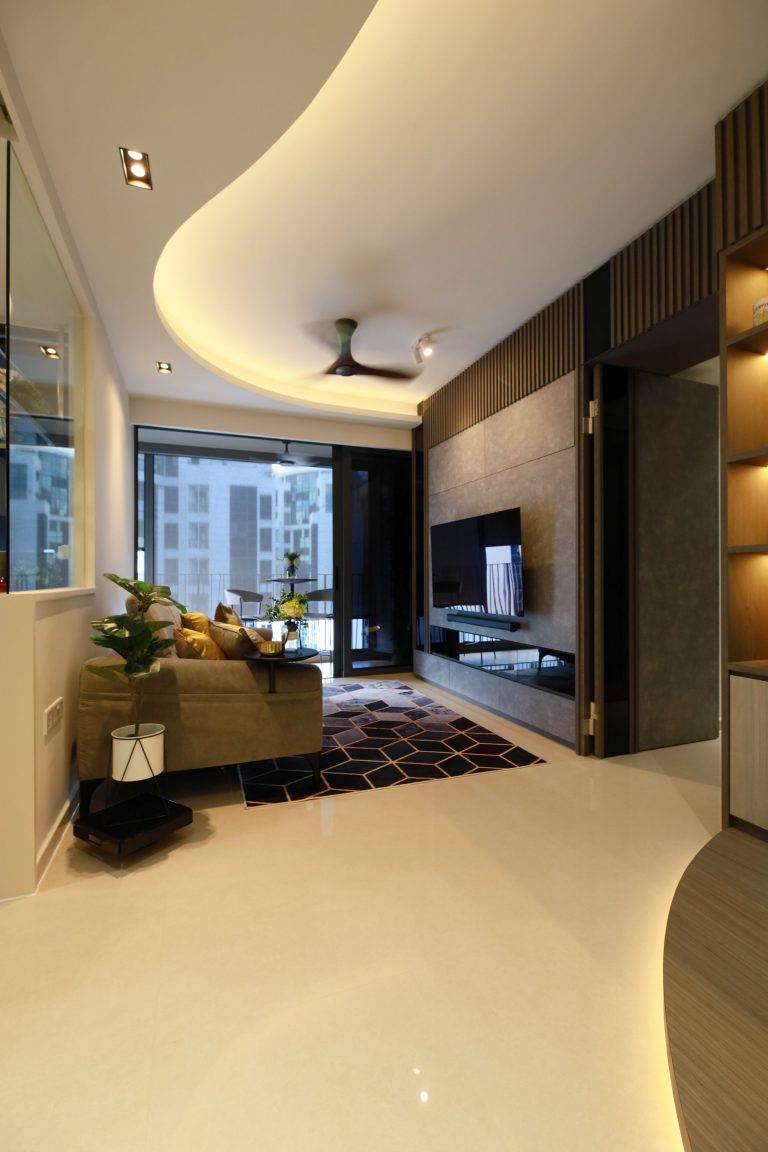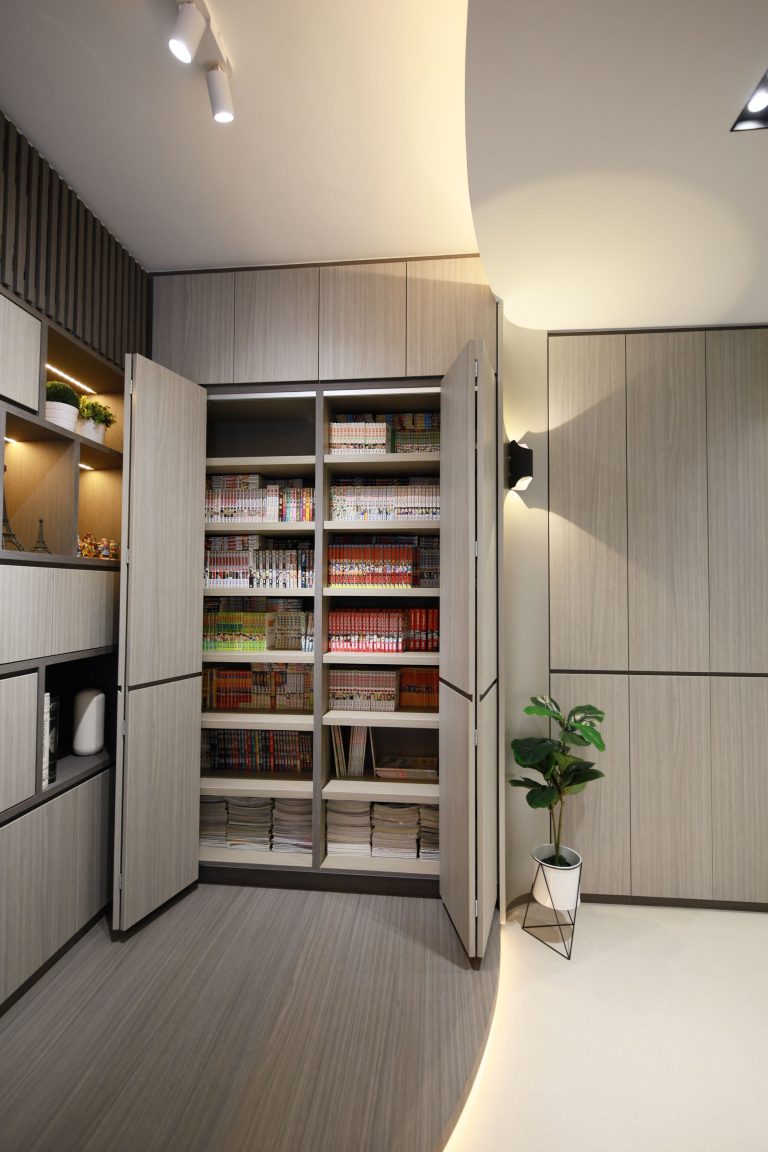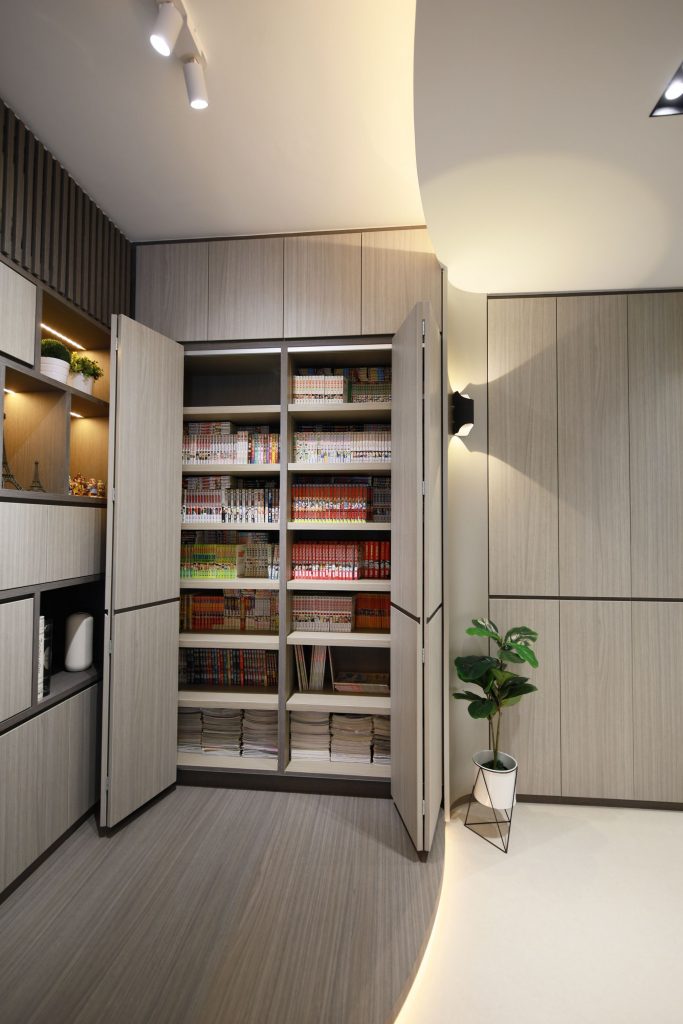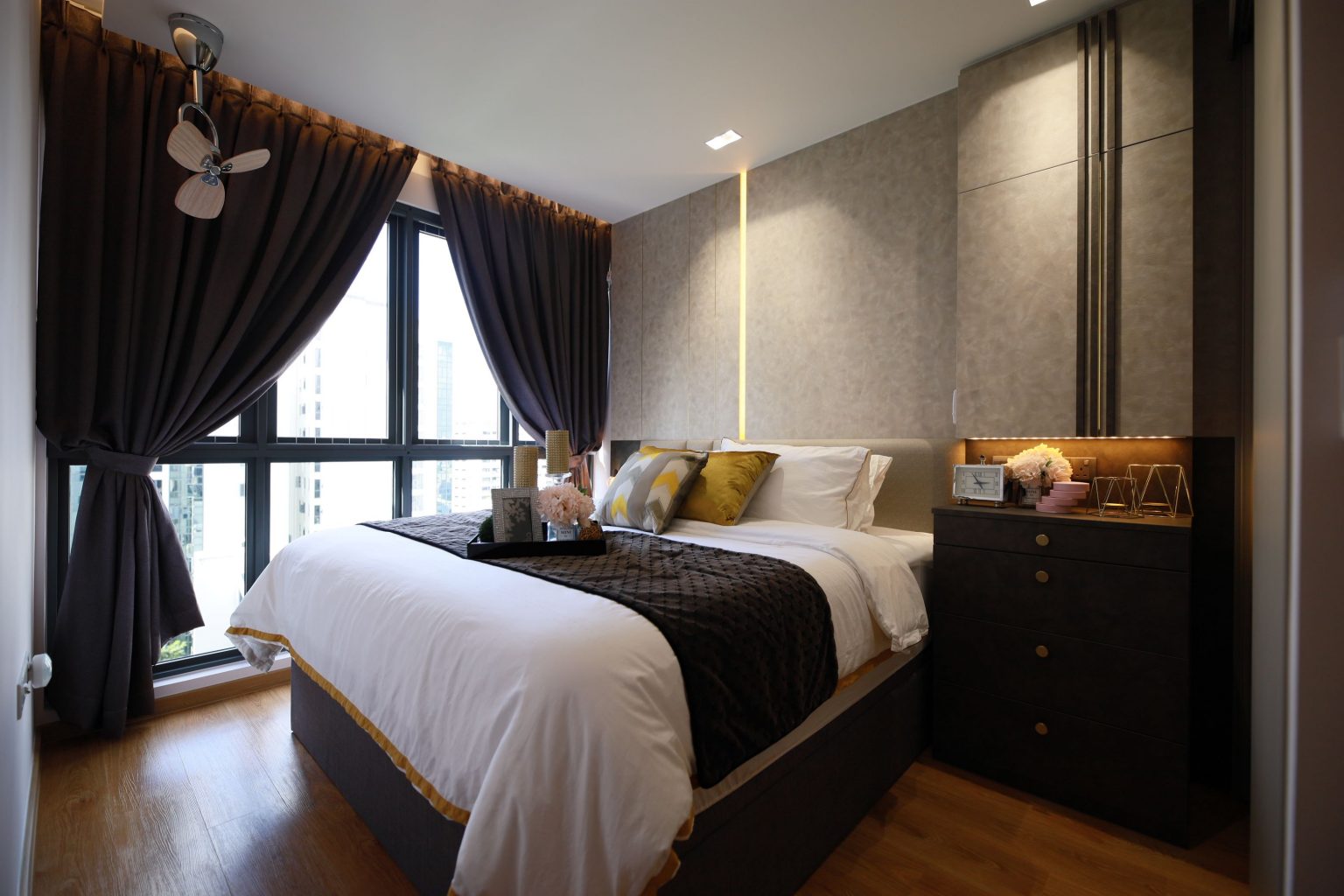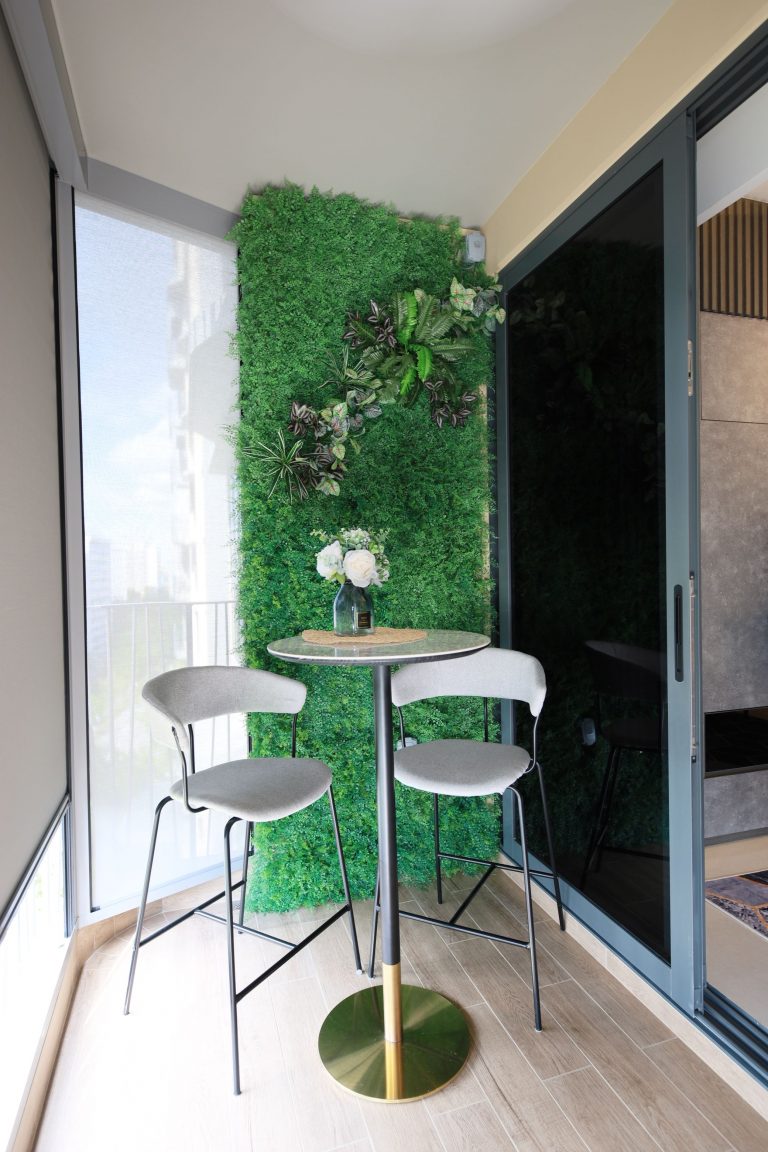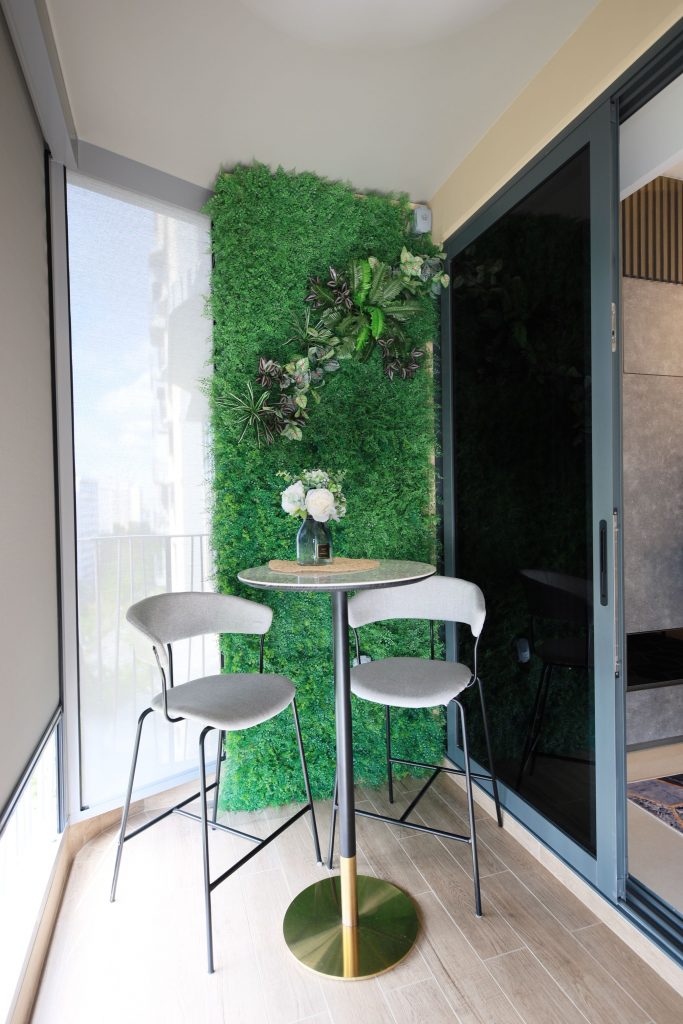 Challenges
Thom Signature Reviews: One challenge was that there was an existing air conditioning unit in the living room. To overcome this, we managed to incorporate the air conditioning unit into the cabinet in the living area. We had to specifically build ventilating rivels into the cabinet to allow the continued operation of the air conditioning unit.
Our main challenge was the precision in space planning for the walkway. The foyer area along the walkway also serves as the storage area, and thus we had to be very precise in our planning and building to prevent any issues for any kind of storage or furniture deliveries in the future.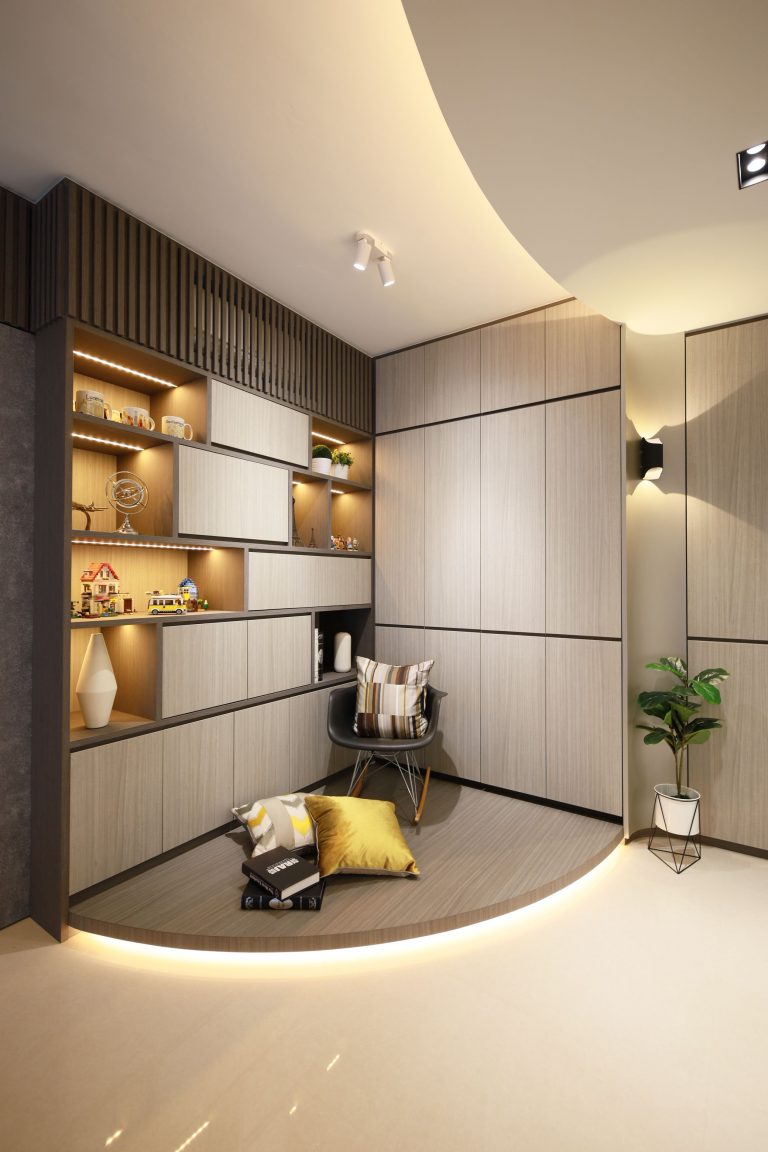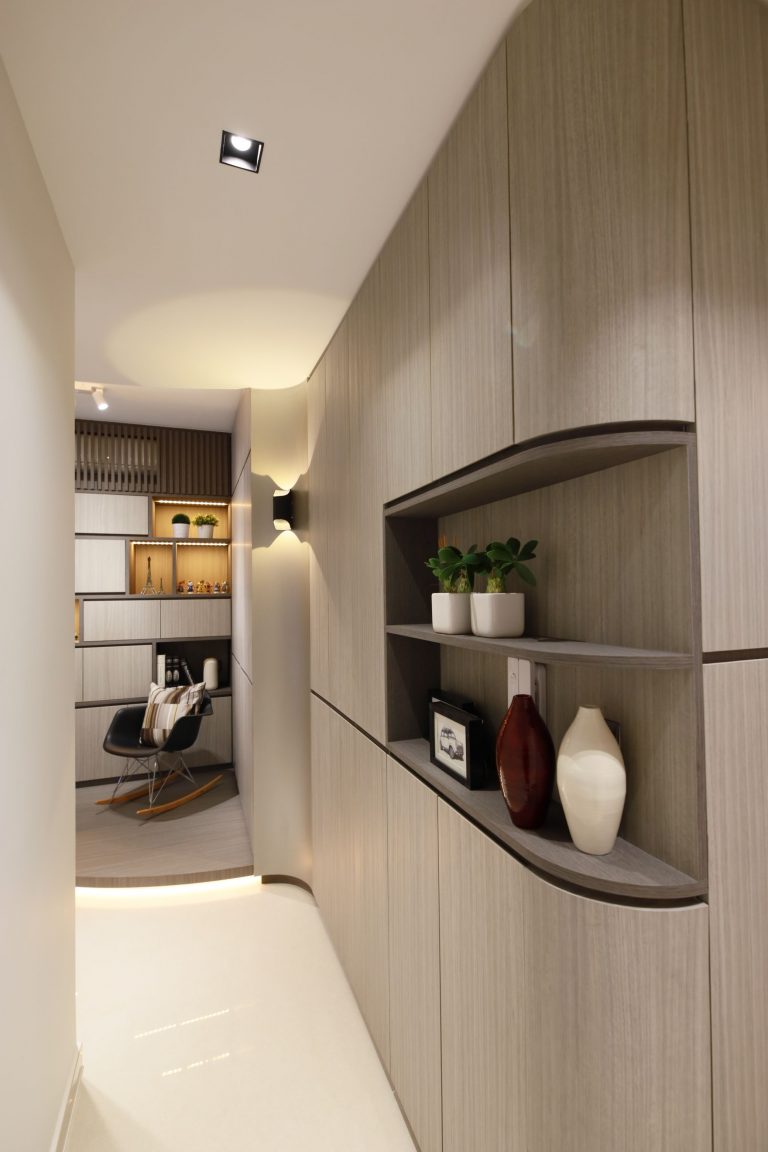 Singapore Interior Design, Renovation & Carpentry Services
Spanning across various property types such as HDB, condominiums, private apartments, landed houses and even commercial units, Thom Signature prides itself on providing the best interior design, renovation and carpentry services. Featuring only top, genuine, client Thom Signature Reviews, we are proud to assist you with your interior design needs.
Click here to contact Thom Signature for a discussion with our designers today.