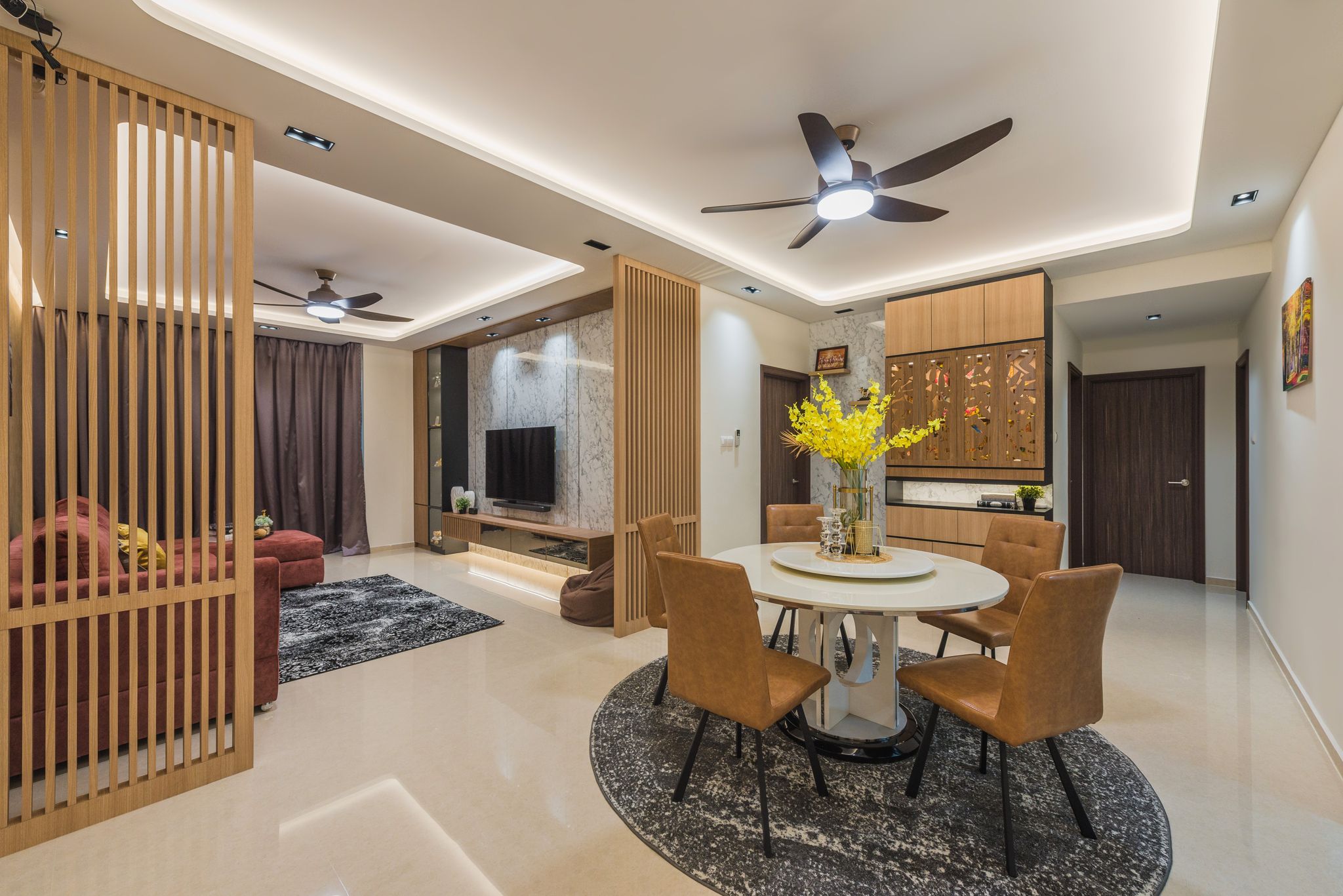 Review of Renovation For Hazel Park Condo
Thom Signature Reviews: Hazel Park Condo Renovation
Project Description
The Hazel Park condo renovation project was conducted for a family of 4: husband, wife, their son and helper. With the objective of making this their forever home, they upgraded from a HDB to a 3-bedroom condominium apartment. Approximately 1,350 square feet, the Hazel Park Condominium  layout consists of a living room, dining room, 3 bedrooms, 2 bathroom, a kitchen and a pool facing balcony.
Design approach
Thom Signature Reviews: For the Hazel Park Condo project, we wanted to utilize a primarily contemporary modern styling with the use of earthy tones coupled with splashes of colours implemented in different areas of the household.
We utilized wooden carvings with 3D designs to showcase depth into the household: We used this for the doors and ceiling paneling.
Master Bedroom: with the unique lengthy wardrobe, we built in an a dresser that sits within the wardrobe, to save space and yet exude a sense of luxury.
Kids bedroom: With a built-in wardrobe, we created an interesting cutout for wardrobe that utilizes a different feel from the rest of the house.
Study: The study hones an impressive mural wall that illustrate palm trees behind backdrop with which replaces the need for a virtual backdrop during zoom meetings.
Kitchen: The kitchen features graffiti tiles which adds a unique touch to kitchen.
With reference to the bathrooms, we utilized different inspiration by using beautiful mosaic tiles in the master bathroom followed by design tiles to give sharp contrast. For the common bathrooms, our client wanted a sense of the calm ocean, and so we built blue mosaic tiles that represent the cooling effect of being in the ocean waters.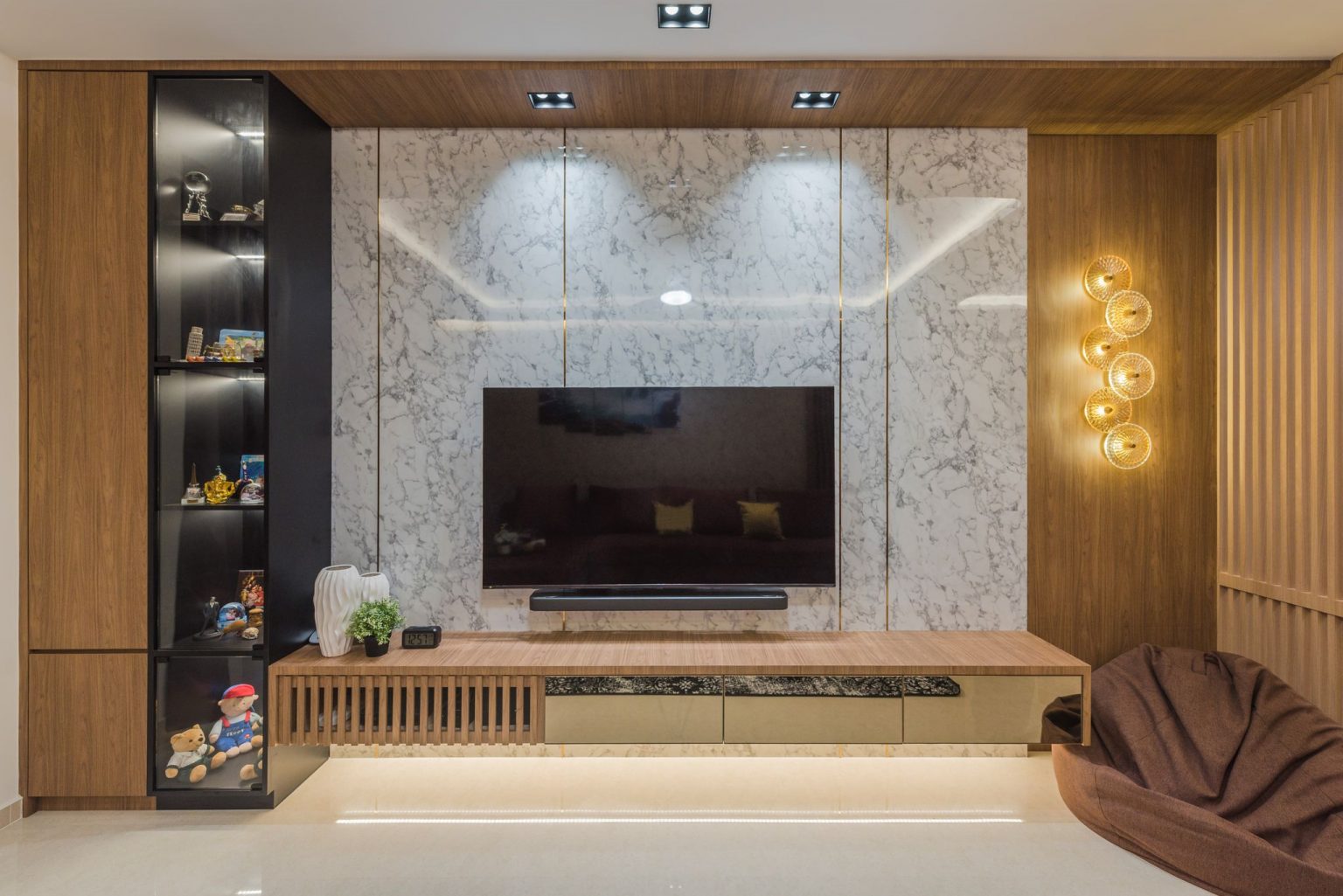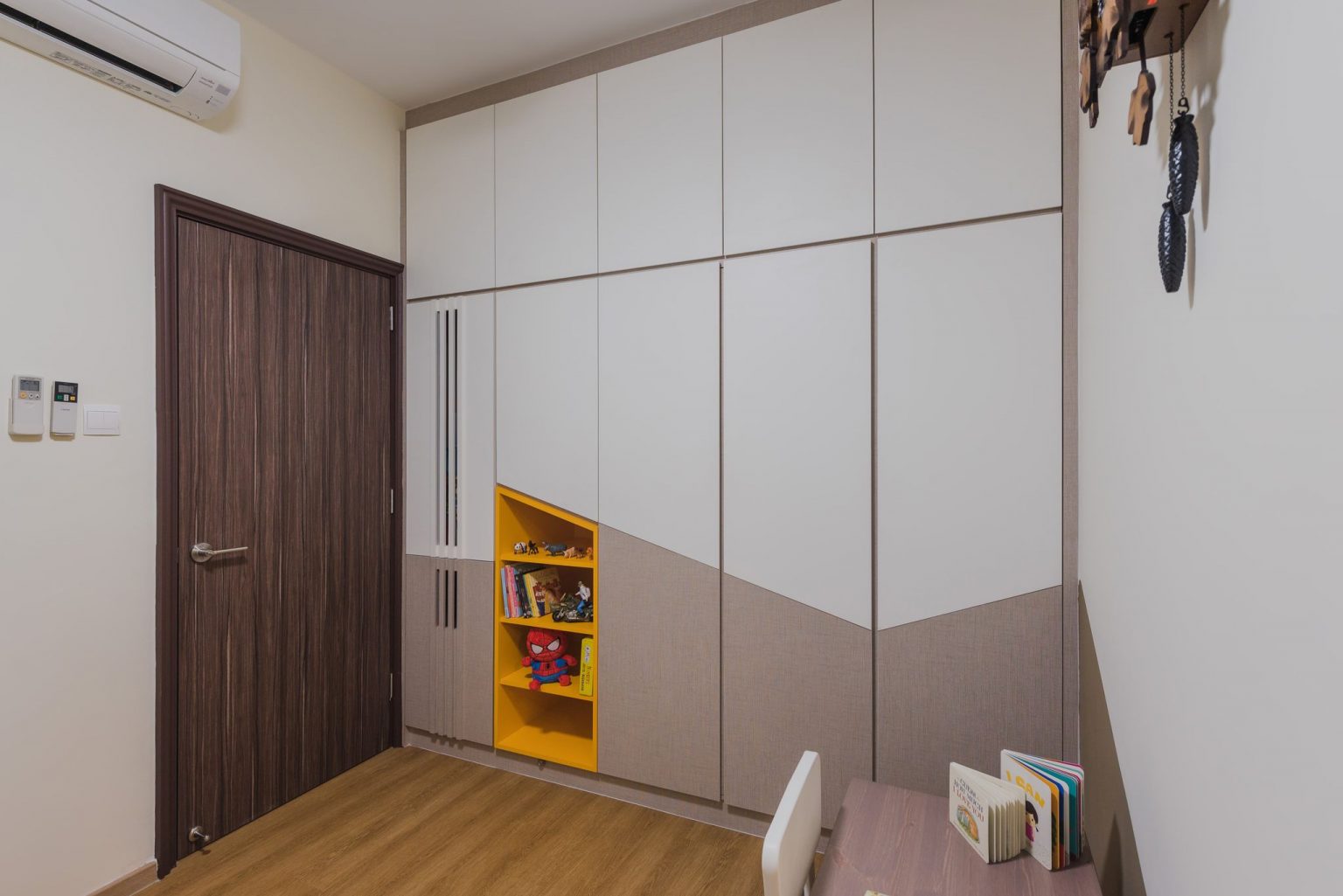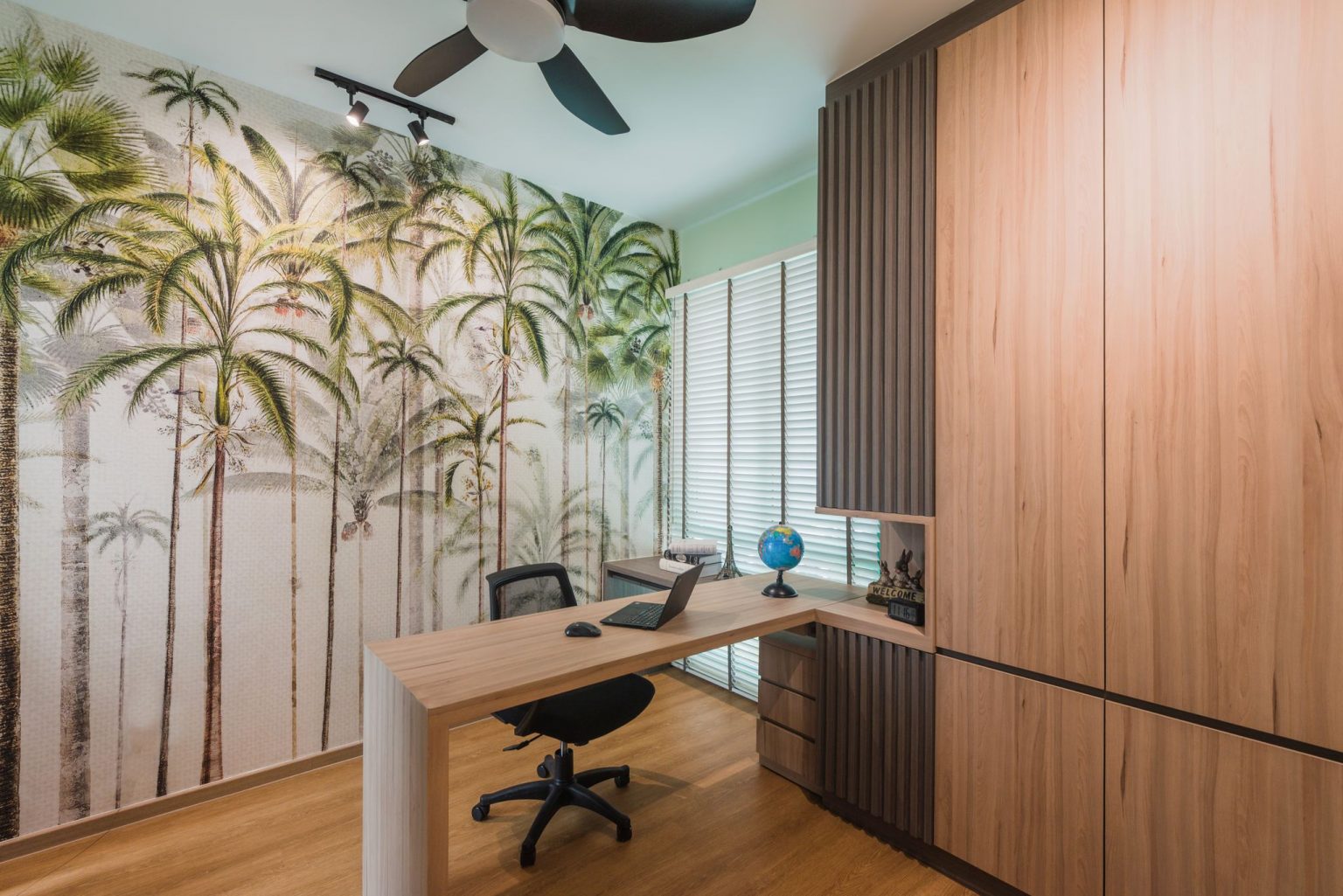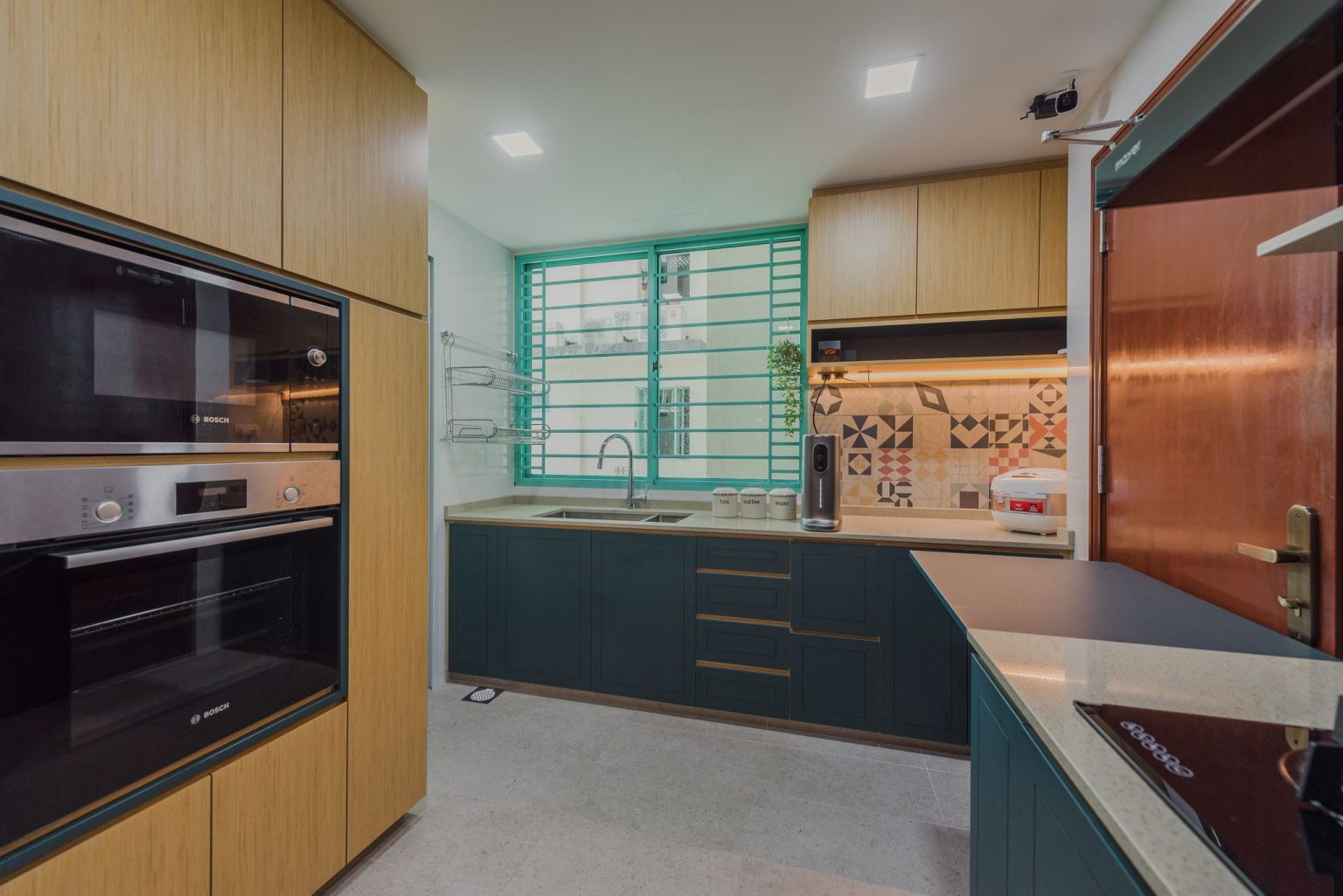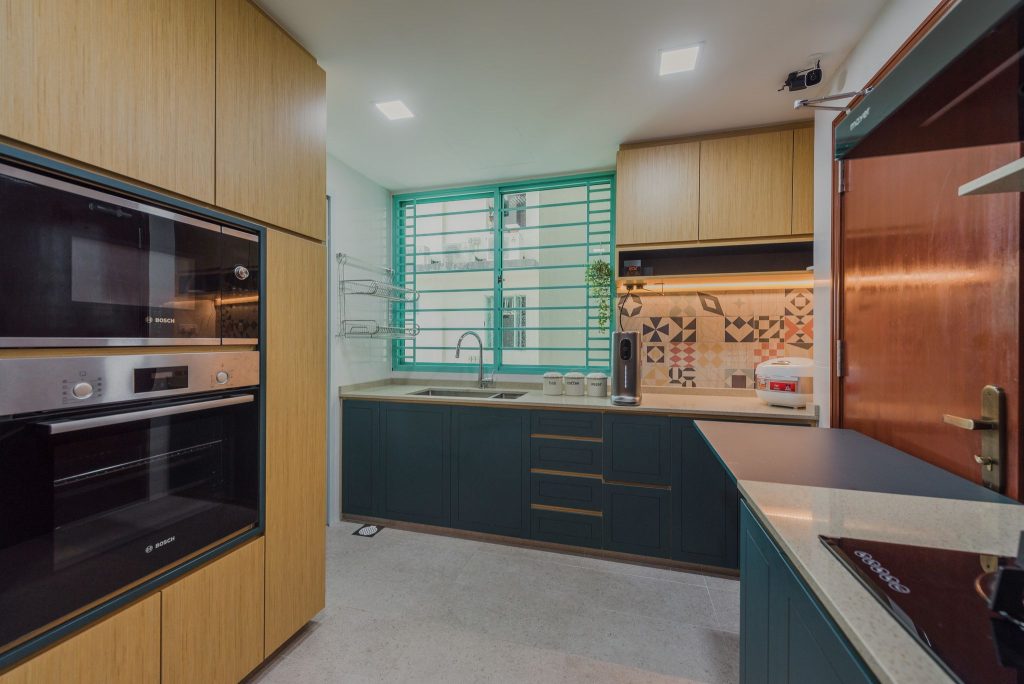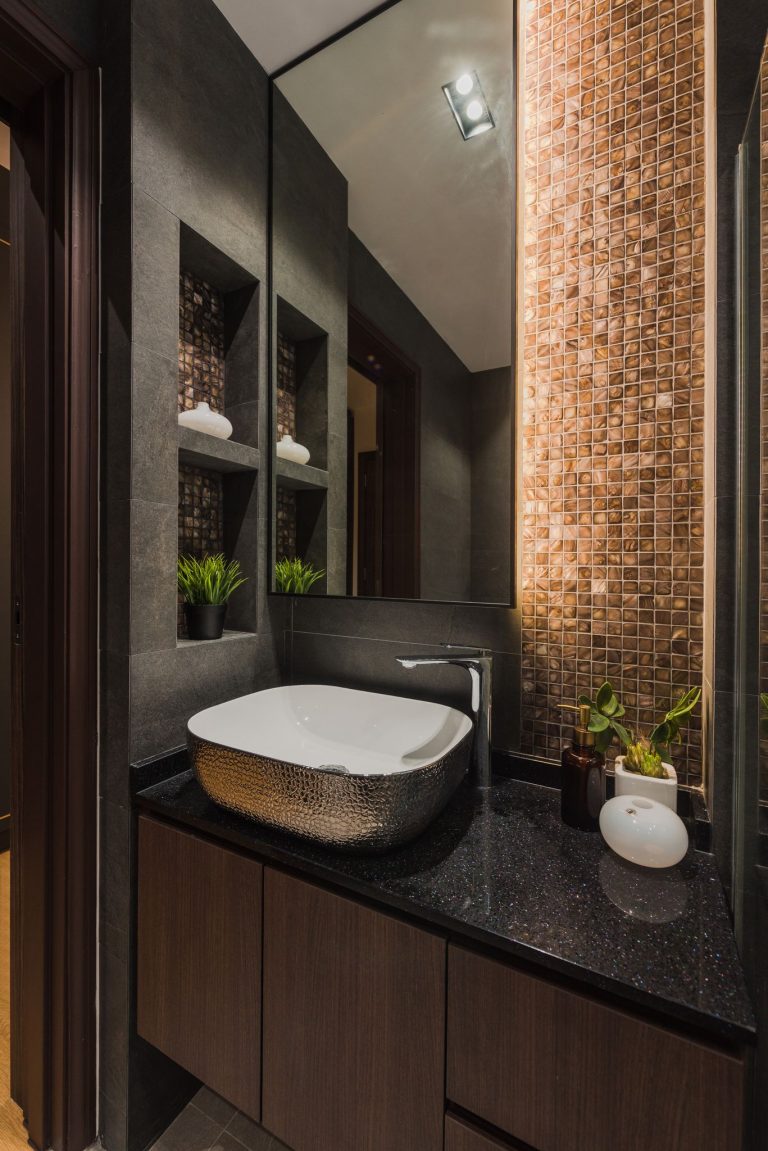 Challenges
Thom Signature Reviews: Our client being Indian provided us with a requirement to include their religious altar in the living/dining room area. One of the challenges we faced was to build a beautiful altar into the space that would seamlessly fit into the design concept. By utilizing a 3D paneling with depth, we gave allowance for ventilation even when incense sticks were lit.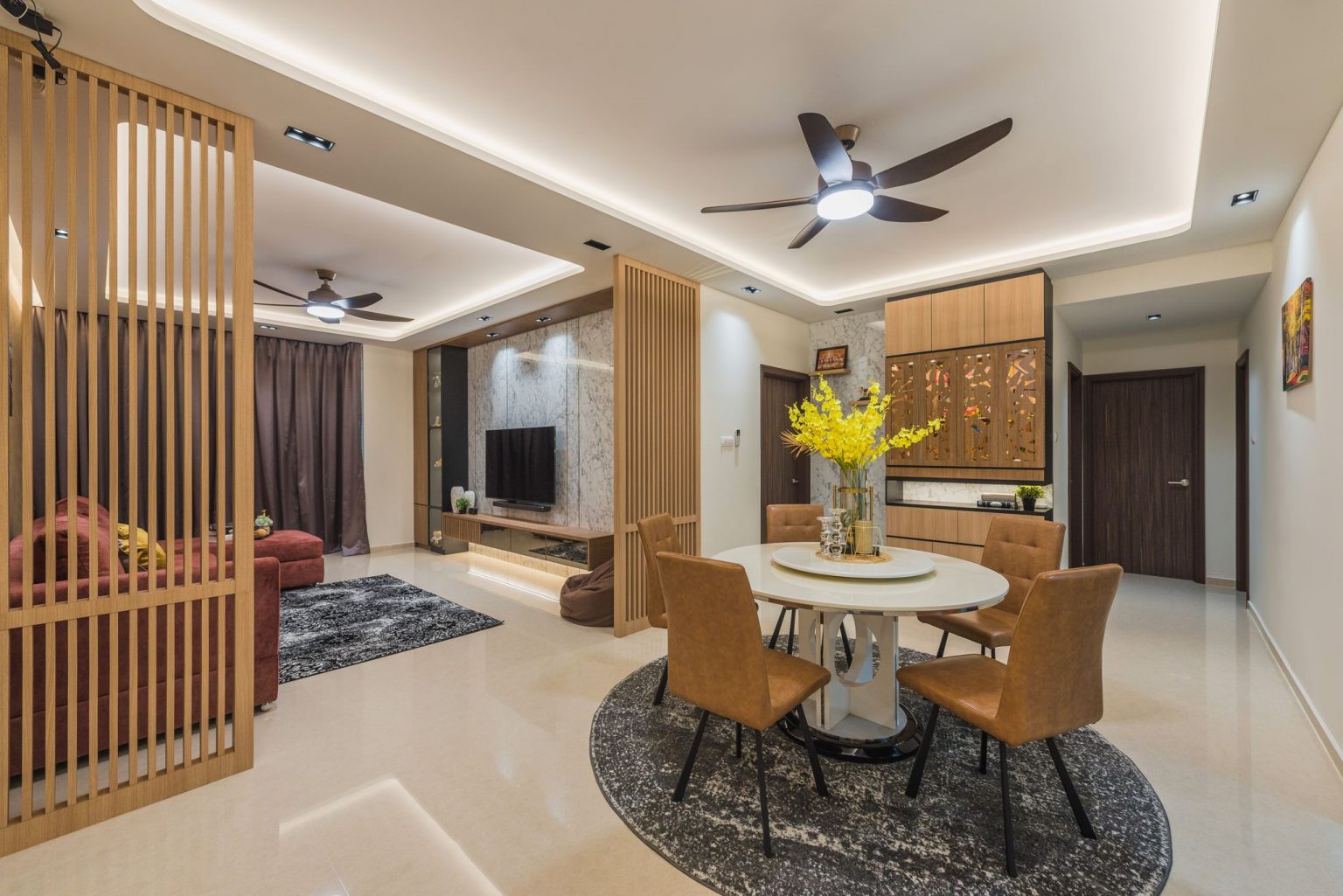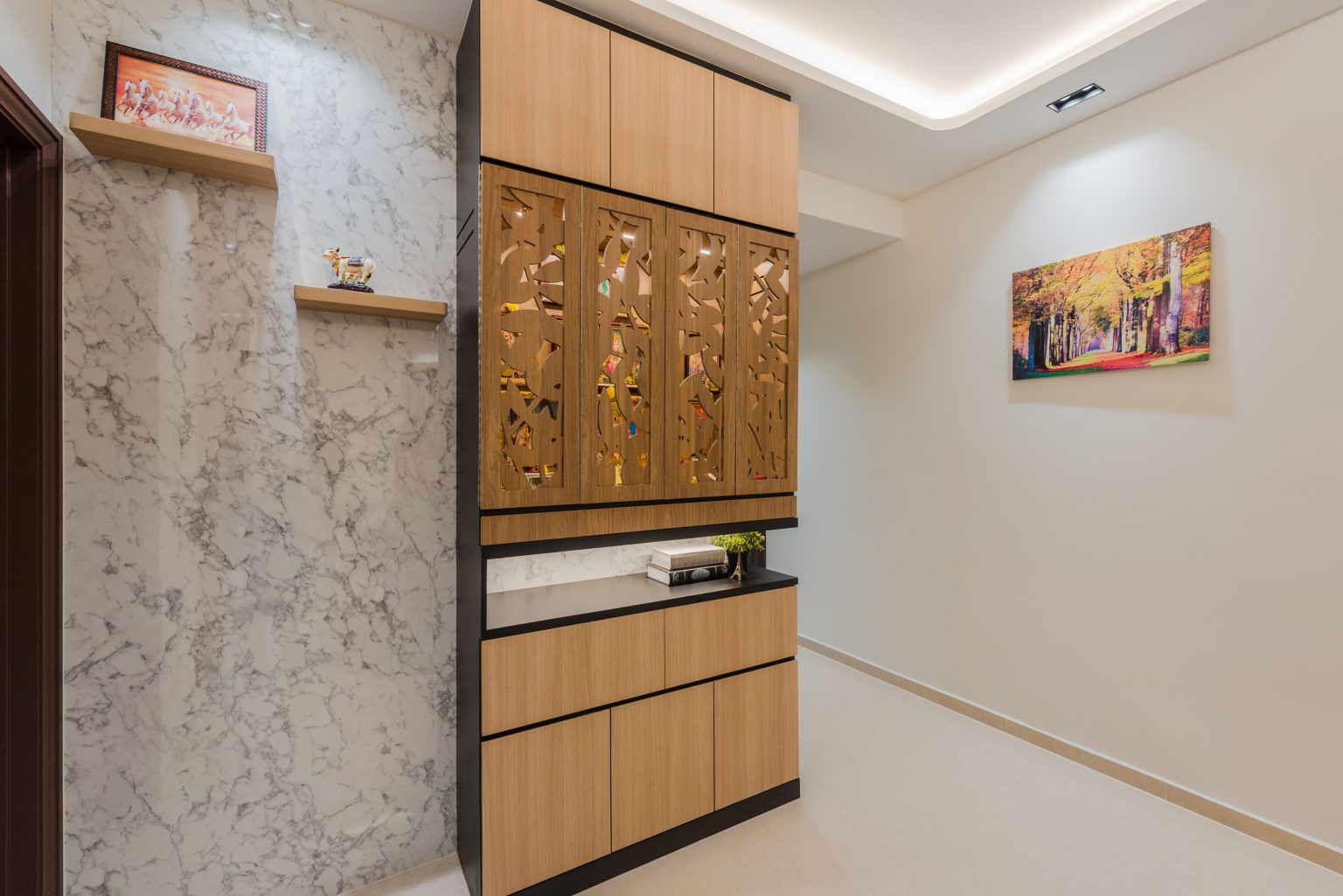 Singapore Interior Design, Renovation & Carpentry Services
Spanning across various property types such as HDB, condominiums, private apartments, landed houses and even commercial units, Thom Signature prides itself on providing the best interior design, renovation and carpentry services. Featuring only top, genuine, client Thom Signature Reviews, we are proud to assist you with your interior design needs.
Click here to contact Thom Signature for a discussion with our designers today.