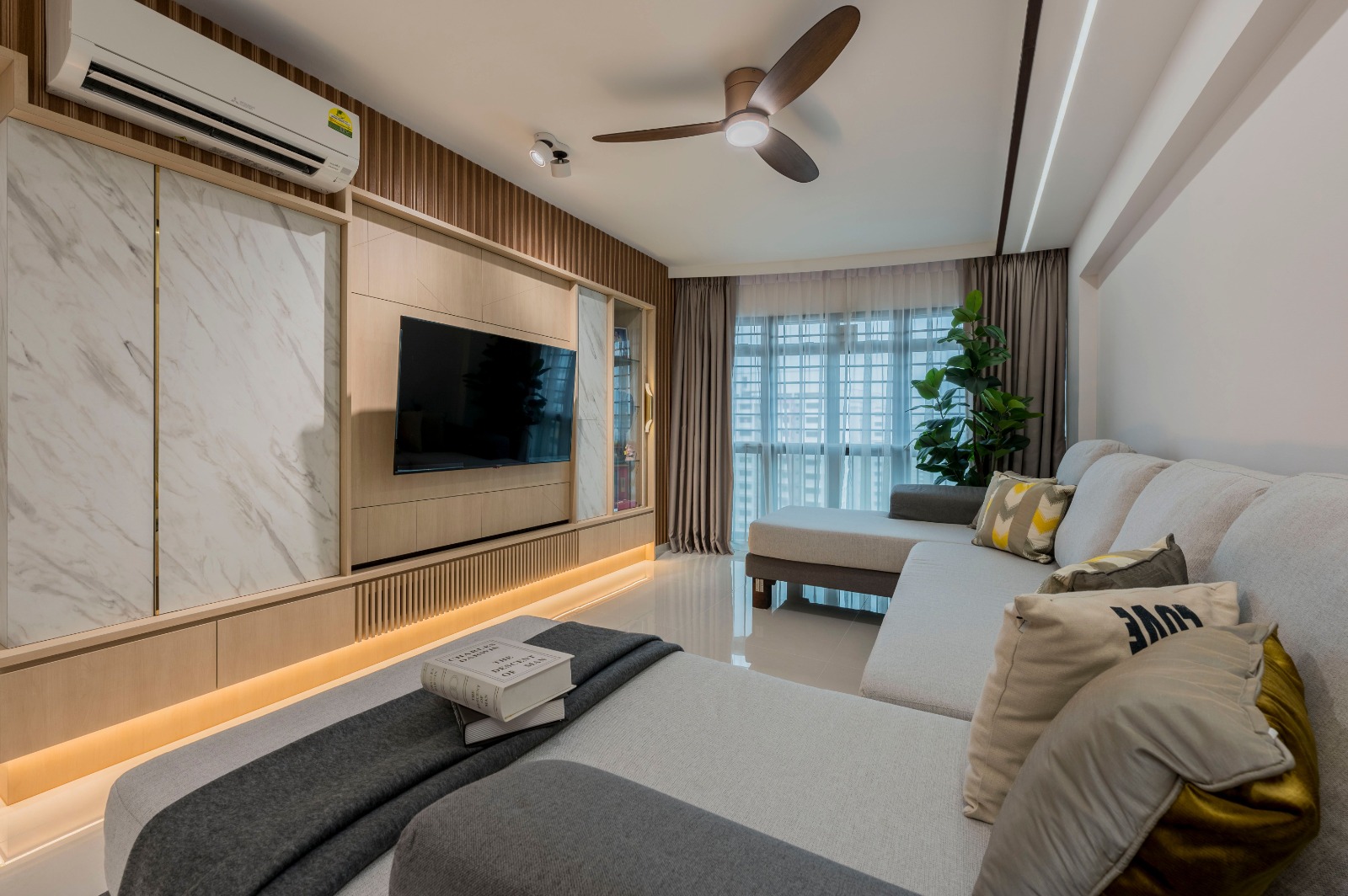 Review of Blk 690a Choa Chu Kang
Thom Signature Reviews: Blk 690a Choa Chu Kang

Project Description
This Block 690a Choa Chu Kang 5-Room project was a resale flat of 125 square meters. The clients are a husband and wife with their pet dog. They decided to overhaul the entire house as it was previously not in very good conditions having been a rented out flat. We redid the entire flooring, wiring and carpentry.
Design approach
Thom Signature Reviews: For the blk 690a Choa Chu Kang project, the clients' design intention was to create a modern luxurious feel with brighter spaces. The sunlight in the dining area was compromised due to the layout blocking the natural light and no window in the dining area. Thus the solution was to share the dining area with the living room area which has a full height window.
Living Room: The living room was merged with another room by knocking down one of the room's walls to create an in-built TV console. The TV console was flushed with a beam, and the beam was decorated with brown vertical filter panel strips.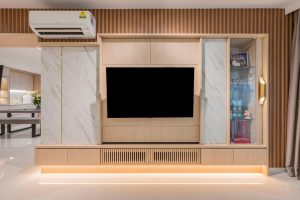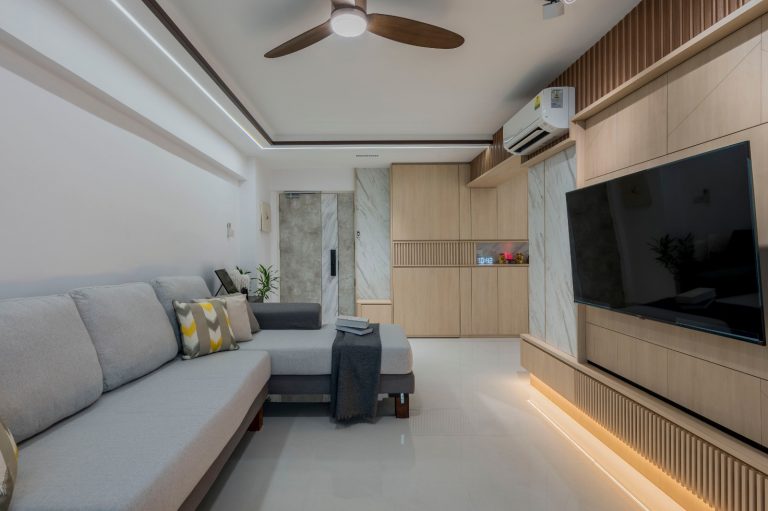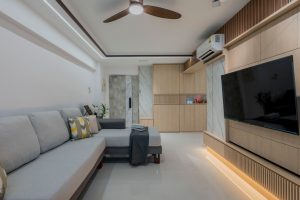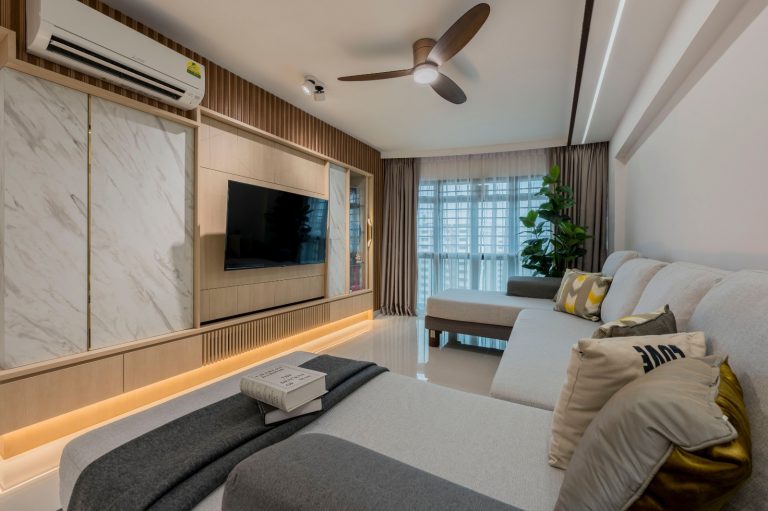 Kitchen & dining areas: The dining area has some Feng Shui ornaments collections that the client wished to display – some crystal and purple jade mountain-like ornaments. There is a dry pantry just beside the dining area with a glass display and some fish too. This pantry door was specially designed and camouflaged with a feature that gave it an entirely unique-looking door.
The kitchen itself had a very unique requirement given by the Feng Shui Master – the stove cannot be leaning against a wall that was facing a certain direction. Thus we erected a wall that segregates the laundry area from the cooking area, with the stove placed on this wall.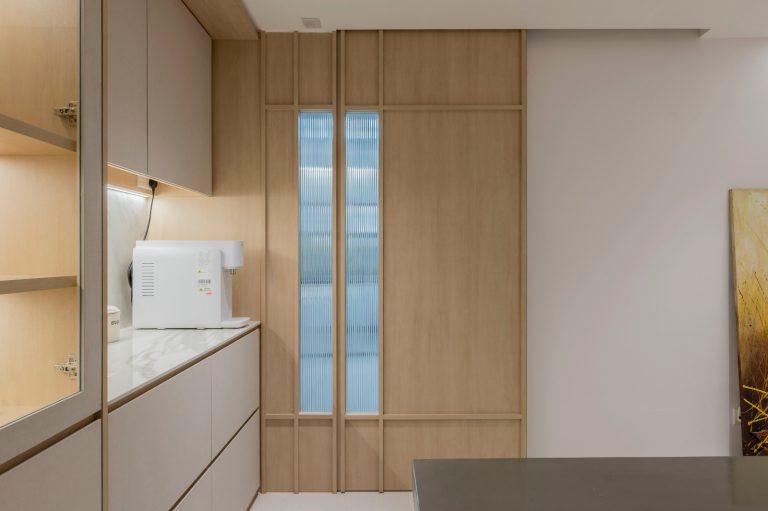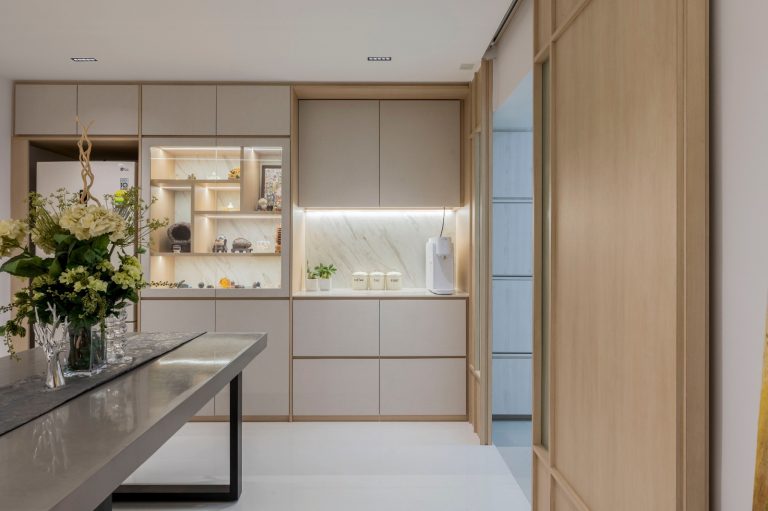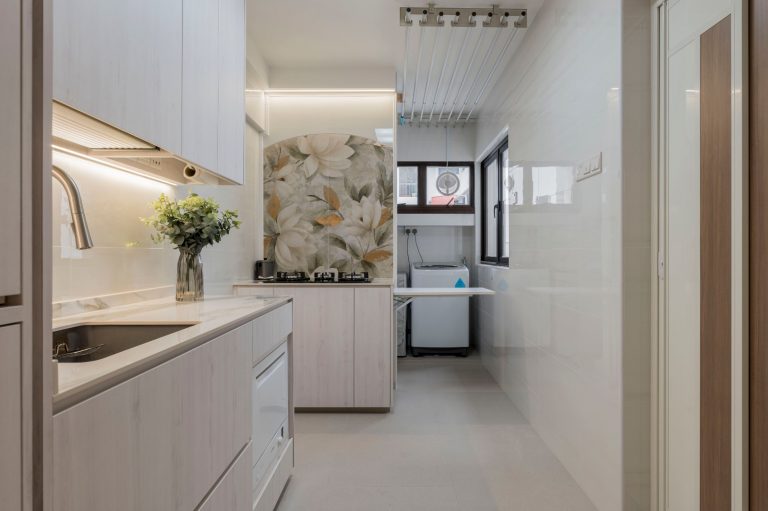 Master Bedroom: The master bedroom was designed with a concealed door to conceal the bathroom entrance but also aligned and matching the wardrobe design to provide a seamless effect of rows of built-in wardrobe. A floral wallpaper design was incorporated to create a unique ambience and effect in the master bedroom.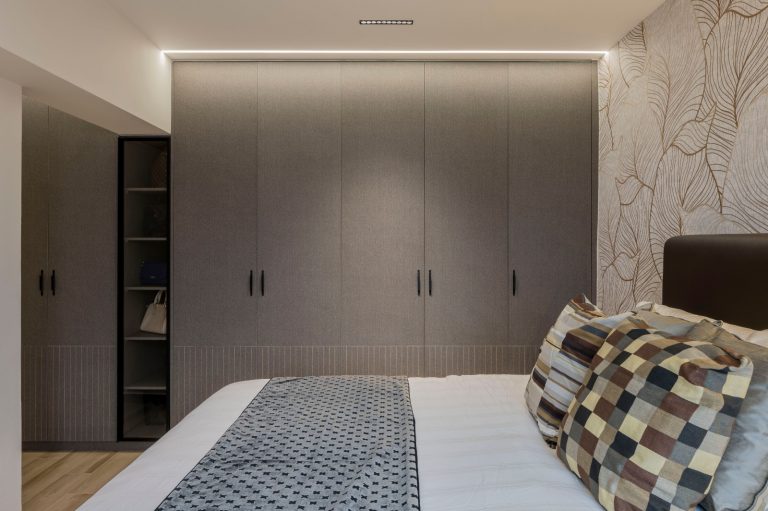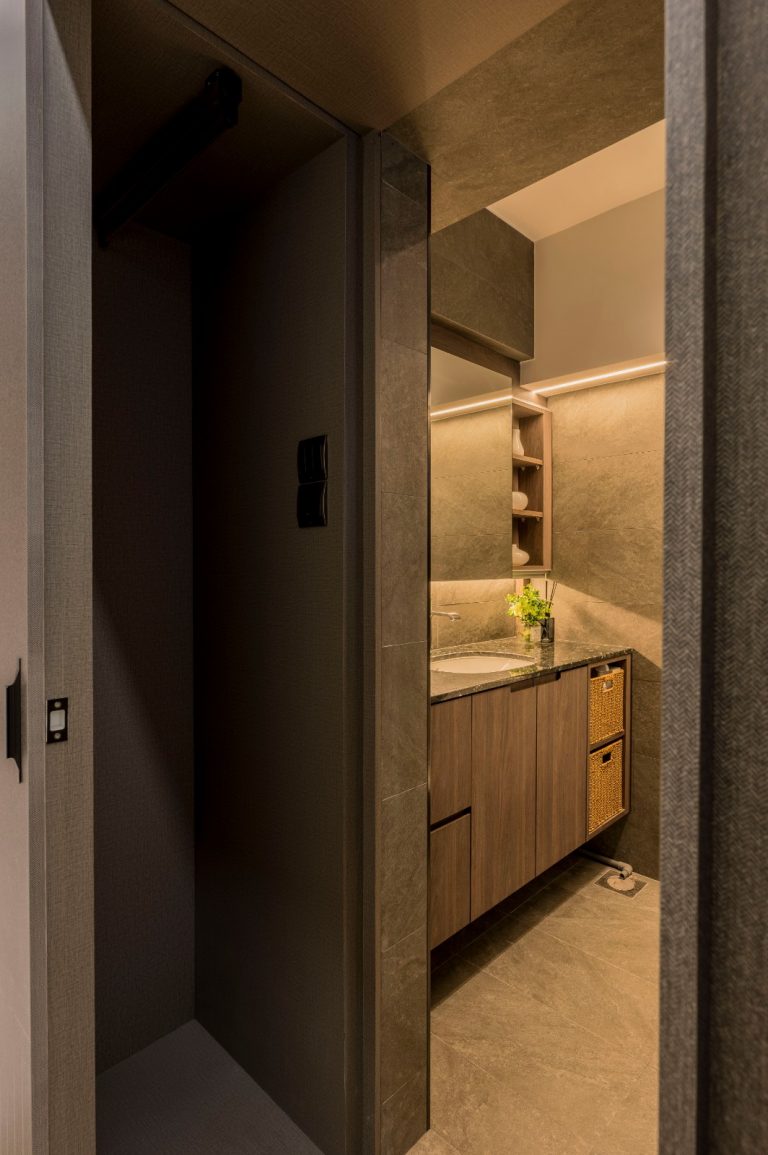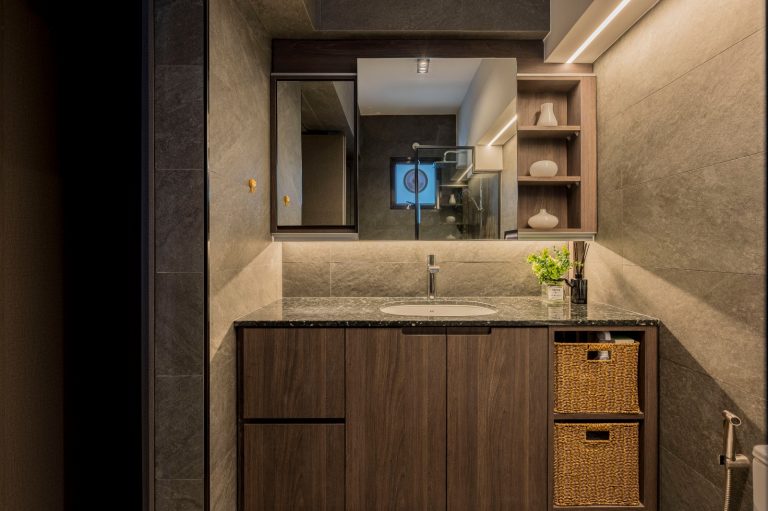 Singapore Interior Design, Renovation & Carpentry Services
Spanning across various property types such as HDB, condominiums, private apartments, landed houses and even commercial units, Thom Signature prides itself on providing the best interior design, renovation and carpentry services. Featuring only top, genuine, client Thom Signature Reviews, we are proud to assist you with your interior design needs.
Click here to contact Thom Signature for a discussion with our designers today.