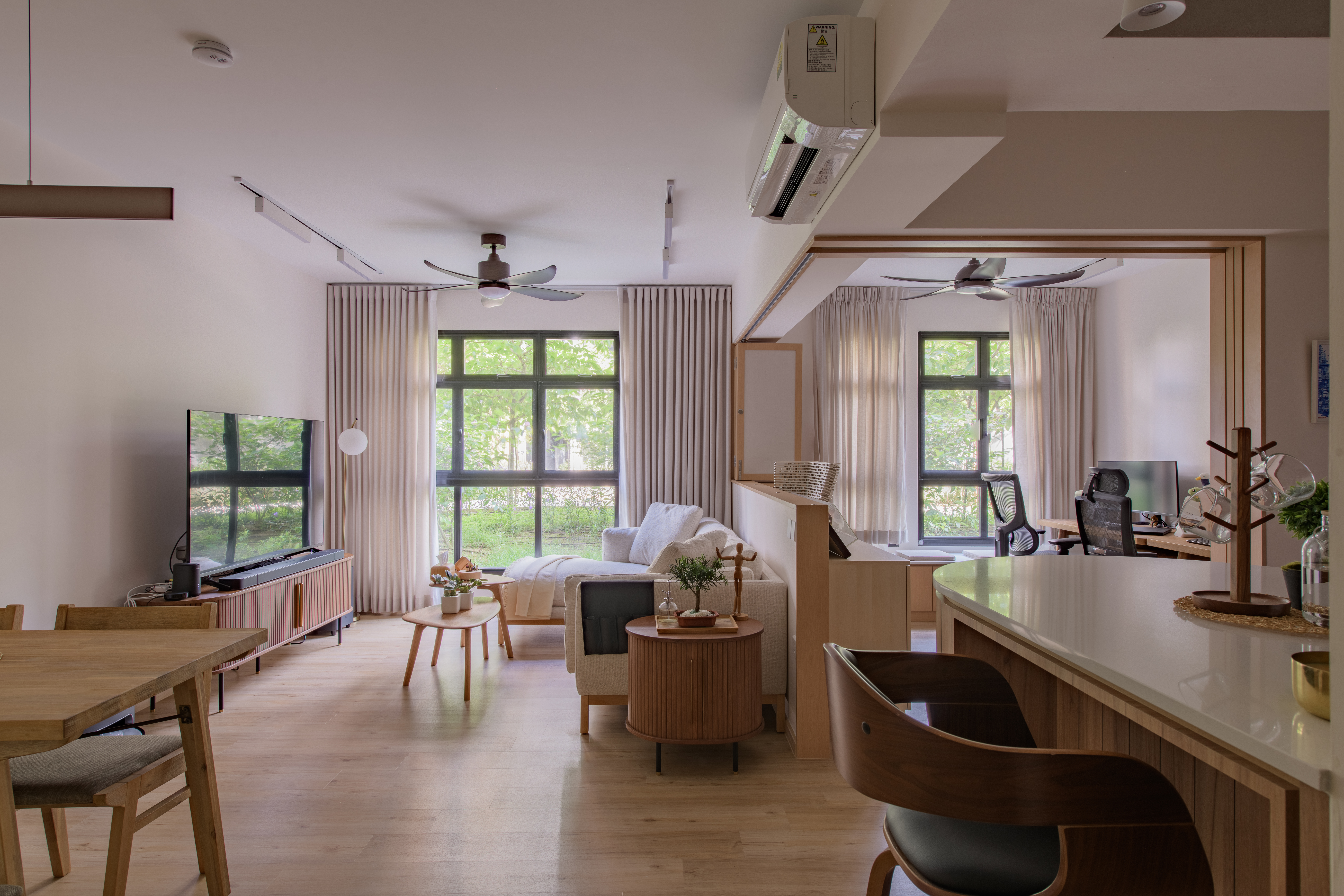 Review of Renovation For 206b Woodleigh Link
Thom Signature Reviews: 206b Woodleigh Link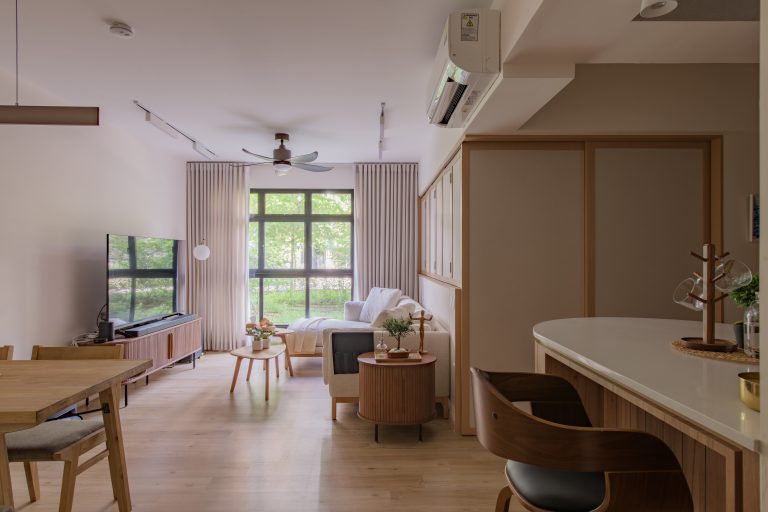 Project Description
The 206b Woodleigh Link renovation project was for a 4 room BTO flat for 2 of them who are both working in the architecture industry. During the pandemic, there was a delay in the key collection and they could only collect the key in October 2022, and the renovation was completed by December. They then moved into the flat in January 2023.
Design approach
Thom Signature Reviews: For the 206b Woodleigh Link project, the clients wanted a more modern contemporary and Scandinavian style with most of their furniture being loose purchases such as the tv console and the dining table.
Living Room: The most interesting idea implemented is the opening up of 1 of the rooms becoming a collapsible room that can be converted to a open area. This room is the study room. We built a folding panel along the wall, as well as folding windows and a sliding door. When opened, the entire living room becomes much more spacious.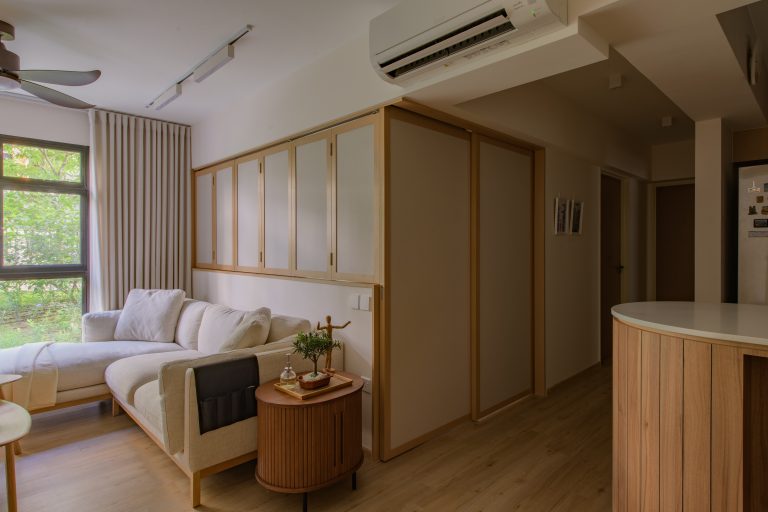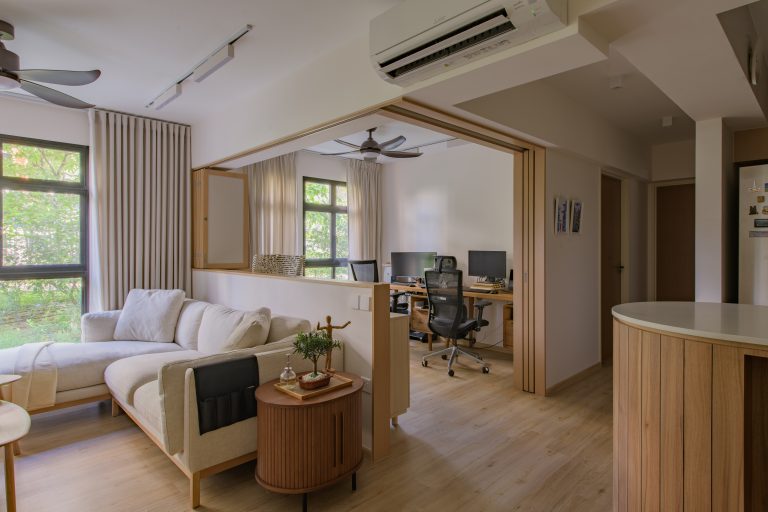 Kitchen: The kitchen area has an open concept, with the big island and rounded edge. The kitchen has concealed door for washing machine and dryer hidden within the carpentry. We built in some strips in the door to give a touch of ventilation and visibility of the appliances.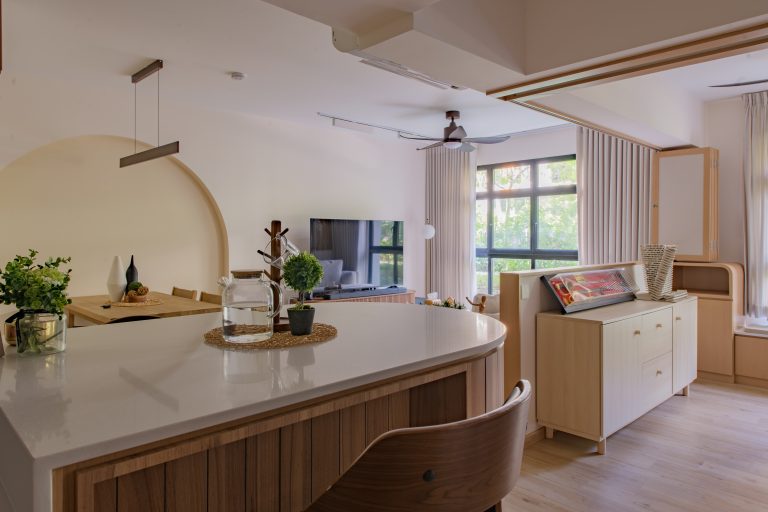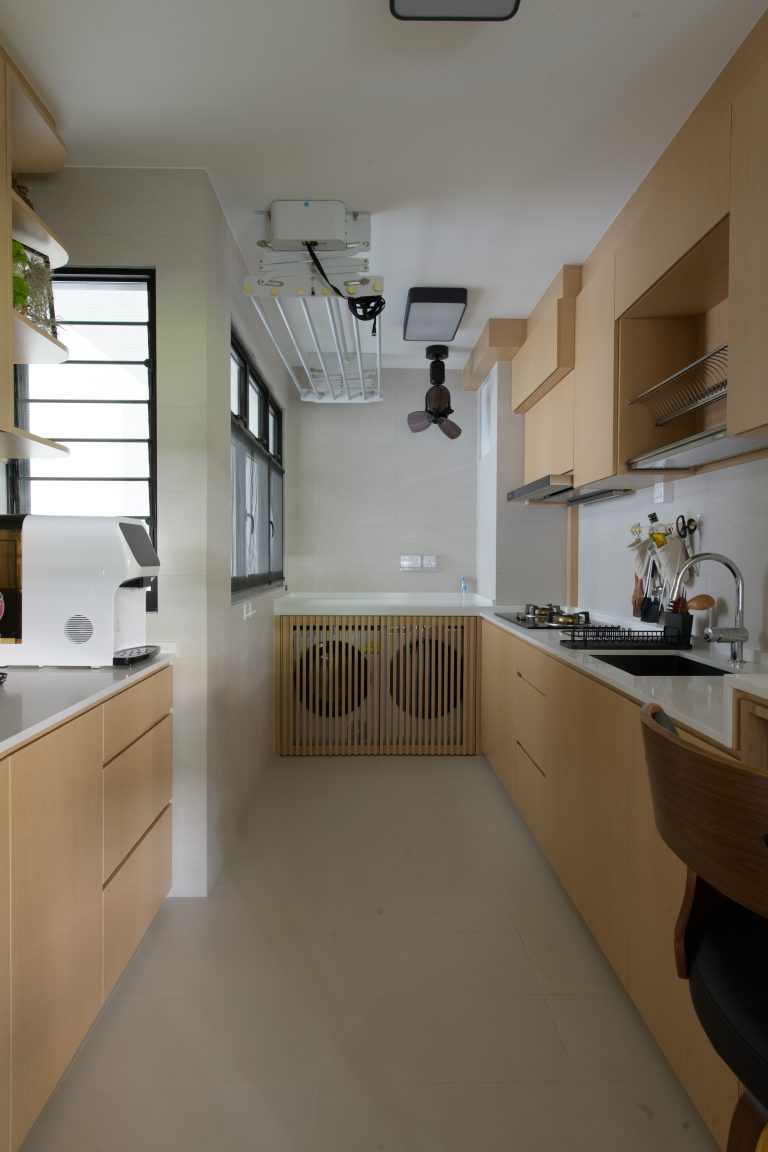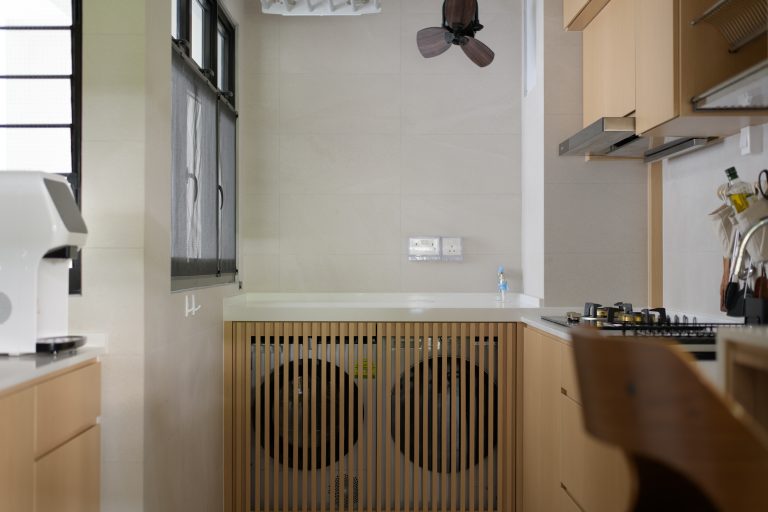 Bathroom: The bathroom was a total overhaul, with relaying tiles over the hdb tiles. We built a very interesting concealed shower system within a false ceiling, and for this we had to build the false ceiling into the master bathroom as well. We also had to build the stylish brick walls that have shower niches that allow the shampoos and other items to be accommodated onto the ledges.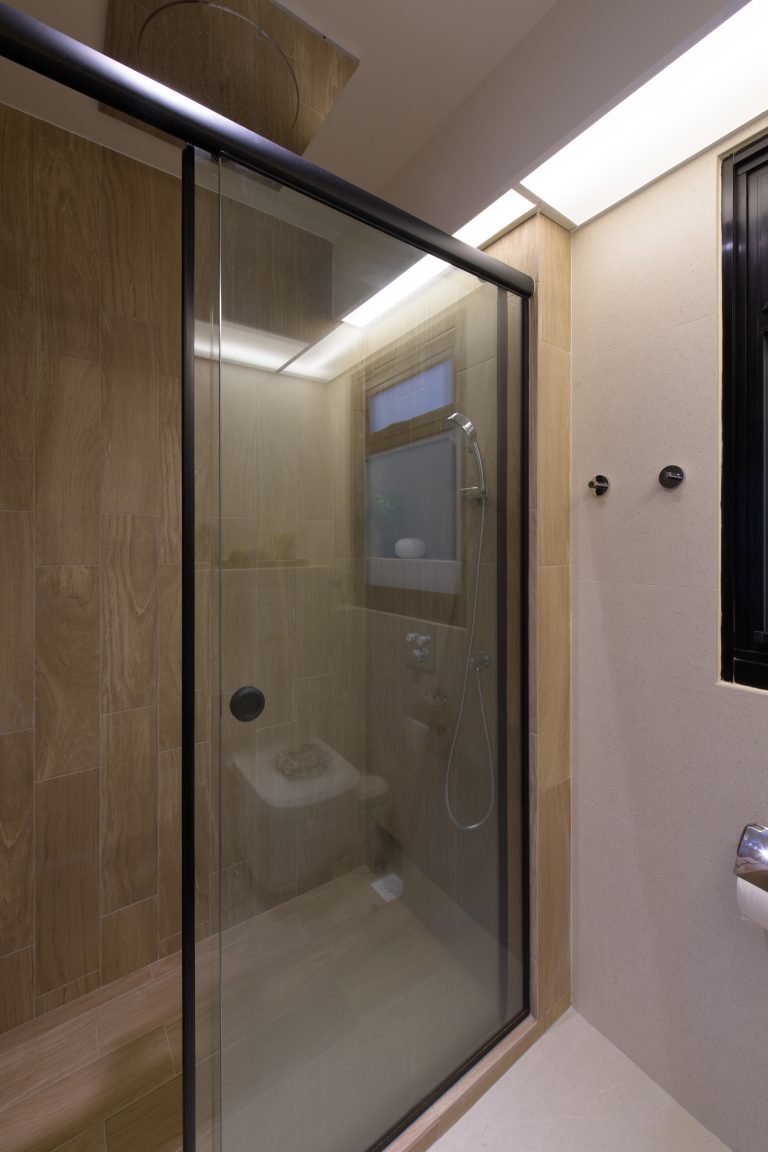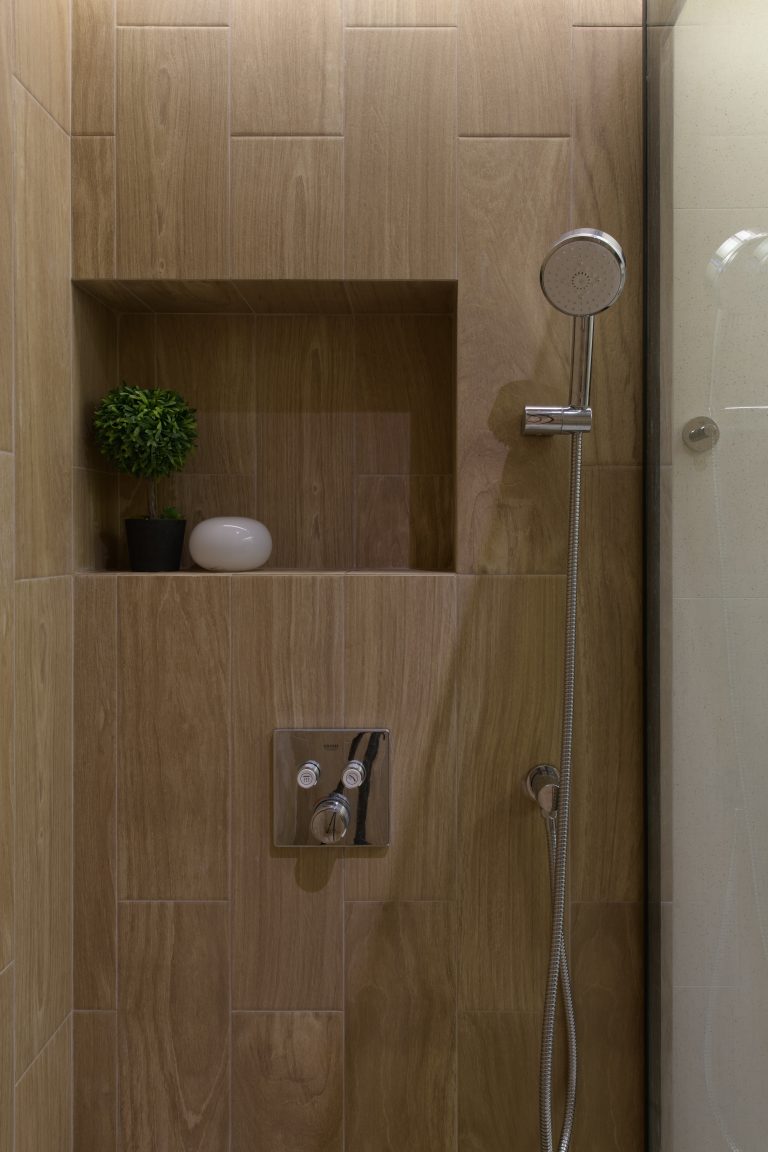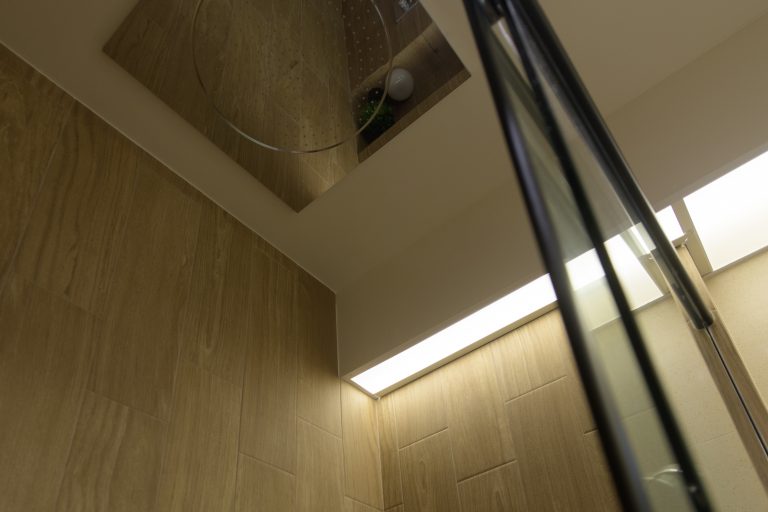 The colors flow from the living room to bedroom and to the master bathroom.
Master Bedroom: The clients required more storage in the master bedroom so we built overhung storage across the bed.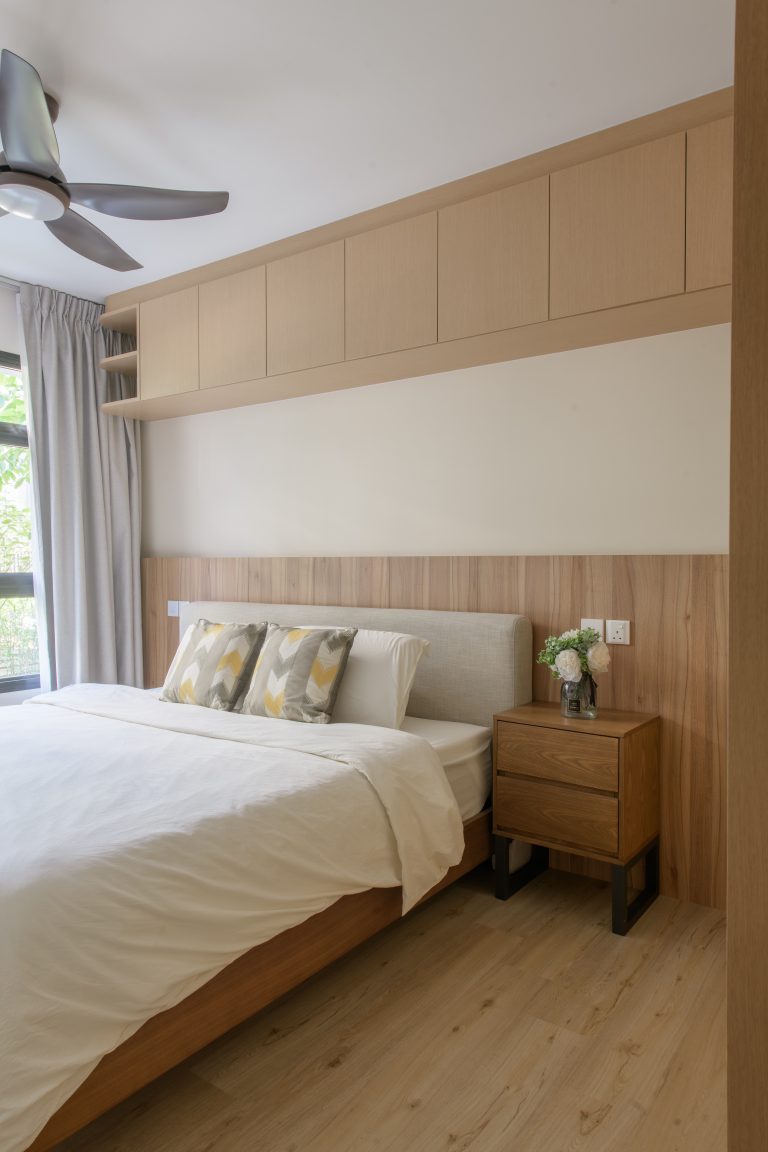 Singapore Interior Design, Renovation & Carpentry Services
Spanning across various property types such as HDB, condominiums, private apartments, landed houses and even commercial units, Thom Signature prides itself on providing the best interior design, renovation and carpentry services. Featuring only top, genuine, client Thom Signature Reviews, we are proud to assist you with your interior design needs.
Click here to contact Thom Signature for a discussion with our designers today.