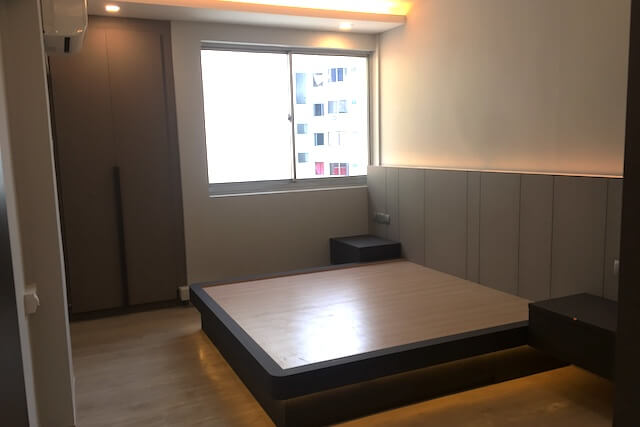 Know How And What To Spend On Your Next Renovation
A houseis one of the most important things you can buy in Singapore. Considering the nature of the investment involved, you can understand why you should make your home as attractive as possible. However, doing a renovation in Singapore can be very expensive. To understand how to keep your budget low, we have prepared the article to let you know more about interior design consultancy in Singapore.
Maximising Your Interior Design Budget
You need an estimated figure for the cost of interior design when you visit an interior design consultancy so that the consultant knows what to recommend given your budget. However, the question is quite difficult to answer because many factors should be considered. The renovation cost is based on the following:
1. Home type: Are you considering a bedroom renovation for your HDB, a condo or a landed property interior design? Are there other fittings connected to it?
2. The condition and age of the house: The nature of the interior design done on a new BTO differs from a landed property that has stayed up to ten years.
3. The amount of work needed to be done: Are you happy with the present state of affairs? Do you wish to reset everything and build your home from a blank canvas? The amount of work varies on the size of the home too. A landed property interior design in Singapore will definitely cost more than that of a condo or an HDB.
4. Your chosen contractor: The cost associated with various companies is quite different.
Although these figures can be used to make an intelligent guess, they do not mean a thing except you have a clearer picture of what you want.
How masonry, carpentry, and hacking affect costs
At an interior design consultancy, you will understand the kind of work that you are paying for. Even if actions like painting, plumbing, and electrical wiring are self-explanatory, masonry, hacking and carpentry are key actions that make up a huge portion of the work and cost.
It refers to the elimination of existing built-in furniture or wall finishing such as tiles, flooring, actual walls, and other structures. The more you alter the original state of your building, the more work is required and the more costly it becomes. Disposal and demolition are a huge chunk of work. This is why a condo interior design in Singapore can attract more cost than the blank canvas of the new flats.
In some scenarios, it may not be compulsory to hack. For instance, if you want to update the flooring to modern vinyl and laminate, the engineered wood floors can be placed over existing tiles.
This is anything that has to do with cement. It involves cabinet bases, tiling floors, walls, and others. The additional reconfiguration and hacking that you do will attract more masonry that is needed to be done. The more surface area, the more you'll cover the additional raw material and labour cost. Hence, the increase in expenses is incurred.
It involves wood, bookcases, wardrobes, TV consoles, bed platforms, and others. Even though custom-built furniture is highly attractive, they are not important because there are other affordable furniture options outside. You only need to find the best option.
Conclusion
Knowing your budget is the first step to interior design but knowing how to spend your budget is the toughest part. If you do not have the contacts and the experiences of an interior designer, you might find yourself forking out more money than the intended budget. Avoid the stress of surfing the web because they are not an interior design consultancy. Going for a consultation with an interior designer is the best way to get your home designed according to your visualisation. We encourage you to discuss with a professional interior designer.