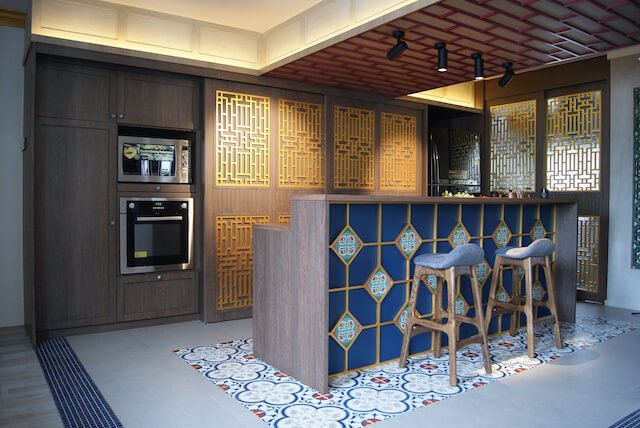 Client Testimonial – Peranakan-Inspired Residence @ Simei St
One of our latest projects involves a residence situated in Simei Street that features a Peranakan-inspired interior design.
Our client began his journey into transforming his abode, looking up at plenty of design books to source for inspiration and ideas. He went through 15 to 16 designers across many interior design firms in Singapore before eventually choosing Thom Signature. In fact, he saw our works and design concepts in the magazines which attracted him to approach us.
He was clear about his needs and requirements – being particular about the detailings of the house, design concept and the choice of items they were shopping around during their travels. These elements should all come together into a cohesive look. He commended our designer team on his good experience as we ensure he had a listening ear to his design concerns.
One design element he particularly like in the house was the feature wall, which comprises of various multi-coloured patterns and motifs of the Peranakan style. It depicts the kind of design concept he wanted in the first place – a fusion between Peranakan and French.
To our client, it was important that the interior design firm has to be responsive, and this was evident in situations where problems arose during the renovation process. Whenever there are hiccups, he will contact us and our team will be down at site to rectify the issues.
With a satisfactory job completed, he would definitely recommend Thom Signature to friends and those who wish to work with a good designer to make their design concepts come to life. He expresses his commendation to our team for having done well and understanding the needs of clients as well as interior design.