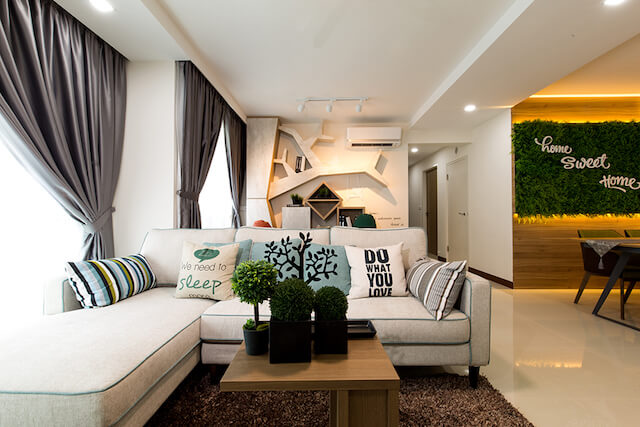 Beautify Your Homes With The Best Interior Design Experts
Why design your house?
Everyone loves a beautiful home – This is a number one fact. There is a desire to create a home out of every house. And of course, one of the things involved in achieving this is in the preparation of a beautifully appealing abode.
For most of us, the thought of home, after a day's hectic activities, is simply a warming, relieving feeling. As a result, making such a desired place beautiful and appealing is an investment worth making.
Beautifying the interior of your house is a way of attuning the whole space into one, which makes a personal statement. Yes, your home can make any statement you design it to make, such as 'warm' or 'cosy' or 'bright' or 'personal' or 'luxurious', depending on what your inspiration is. It involves combining colour, texture, space, and other elements in a creative way.
You need an interior design expert
To achieve the perfect touch that every homeowner wants, interior design experts are required. While it is possible to do some basic décor by yourself, sometimes going the extra mile and hiring an expert saves you a whole lot of stress.
Benefits of hiring an interior designer
One benefit of hiring the services of an interior design consultancy is that they have the expertise to understand exactly what you envision, and how to bring your ideas to life. Sometimes, the idea is all you have. However, the skills, experience and the expertise needed to coordinate your interior space is not a small task.
Besides, your creativity can be explored by an expert interior designer, who listens to you and indulges your creative fancies to a great extent. After all, it is your house! Together with the expertise of an interior designer, they would have the temperate understanding needed to help you be more realistic and functional in your designing.
For example, if you're looking to revamp your bedroom, they are able to provide useful bedroom interior design ideas and professional advice to create a space at home that you'd love.
At times, in all the excitement, it is possible for you to neglect some necessary factors needed for the design. Some of such factors could be:
The size and structure of the room(s)
The occupants who would use such spaces, e.g. children, pets, older people, etc.
The function of each room to be designed
Your budget, etc.
These, amongst others, are significant factors that would require sitting down with an expert to plan through. This is because your creative and explorative ideas might become eccentric and eventually unappealing, if they are not coordinated properly. Also, your budget must be considered to know how much you can afford to explore. In fact, by discussing your budget with the team of experts from an interior design consultancy, your ideas can be explored to derive suitable options that would still spruce up your home beautifully.
It is thus clear that beautifying your home is not a simple one-person task. Whether it's for a HDB, condo or landed property interior design, your creative ideas would be better implemented if you can employ the services of an interior designer to help you design a beautiful world in your home.