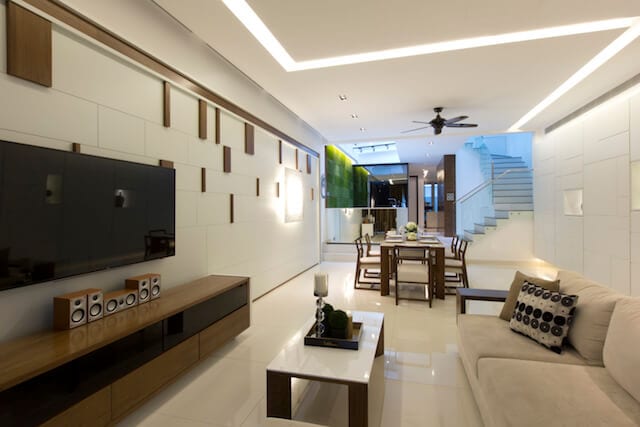 5 Designs Ideas For Landed Property That Are Always Stylish
Landed properties are the most recent wave in the real estate market.
If you happen to own such a property, count yourself lucky as land is very scarce in developing areas. If you are looking for landed house interior designs that never go out of style, here are some of the key elements unique to these properties.
Every homeowner has the desire to make their home satisfying, comforting and serene. Homes are our havens away from work and the daily hassle of life.
Here are 5 design ideas to consider:
Opt for full-length windows
Windows give a display of what the landscape has to offer its owner. They are also natural ways of bringing in light into the interiors without adding to the cost of electricity used by artificial lighting.
Using full-length windows seamlessly incorporates these two factors while also enhancing the interiors of the room. Choosing fabrics and patterns of the curtains for the windows are also important factors.
This combination will seamlessly bring your exterior view to your interior designs.
Spaces that include double-height
It is the perfect way to capture exteriors in landed properties to spice up your interior design.
This element is may be unachievable for small spaces, but if you are planning to own or already own a landed property, you can highly consider this.
Some extra windows at the top in French fashion would help you achieve this feature. Double-heights also cut on cost during construction as they do not use as much slab as full walls.
Enjoy the view far beyond
One wicked way to make the most of landed properties is by adding backyard patios and balconies to your home.
Not only do these create extra outdoor space, but they serve as great 'viewpoints' into the scenic views for you and your guests. Add a few seats, and you have a delightful relaxation space.
Go big with the kitchen
This design tip is commonly referred to including kitchen islands and is also popular in a landed property interior design.
It may be impossible to achieve a kitchen island in an apartment, but if you own a landed property, enhance the kitchen area with this idea!
Not only does it effortlessly grab attention to the kitchen area, but it allows you to work your creativity easily.
Bring the outdoors, indoors
How is this possible?
Creating a small garden in your interiors in a landed property is totally possible.
An indoor garden is wholly dependent on your creativity. You could look for an expert interior design consultancy in Singapore to help you come up with a more intimate and natural design perfect for indoors.
Conclusion
Landed properties allow you enough room to play around with your creativity to come up with the most stylish designs for your interiors.
Landed properties give you room to play around with your creativity, even in creating the most stylish kitchen interior designs in Singapore.
Use these easy, cost-saving and classy idea to enhance your landed property!